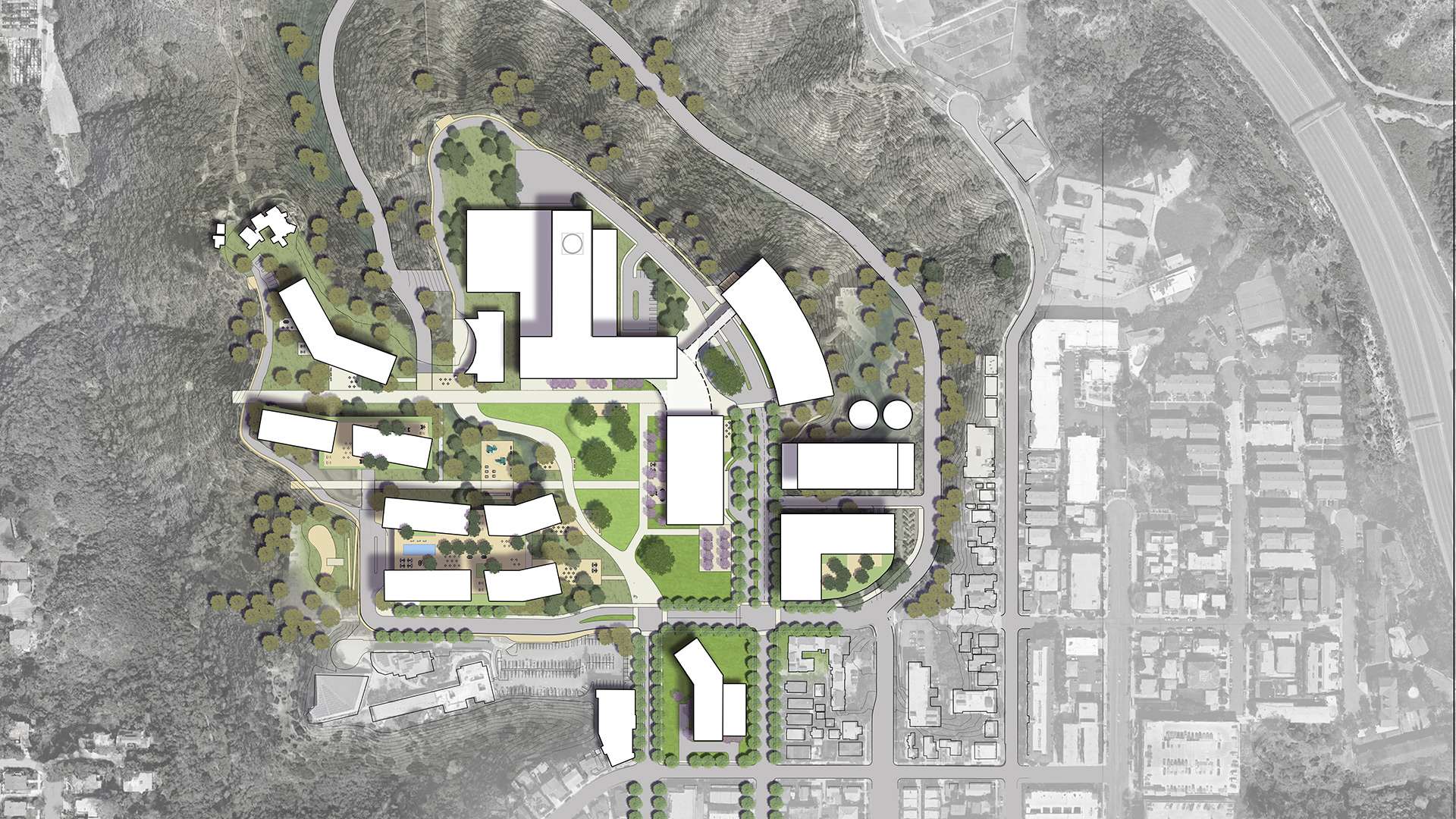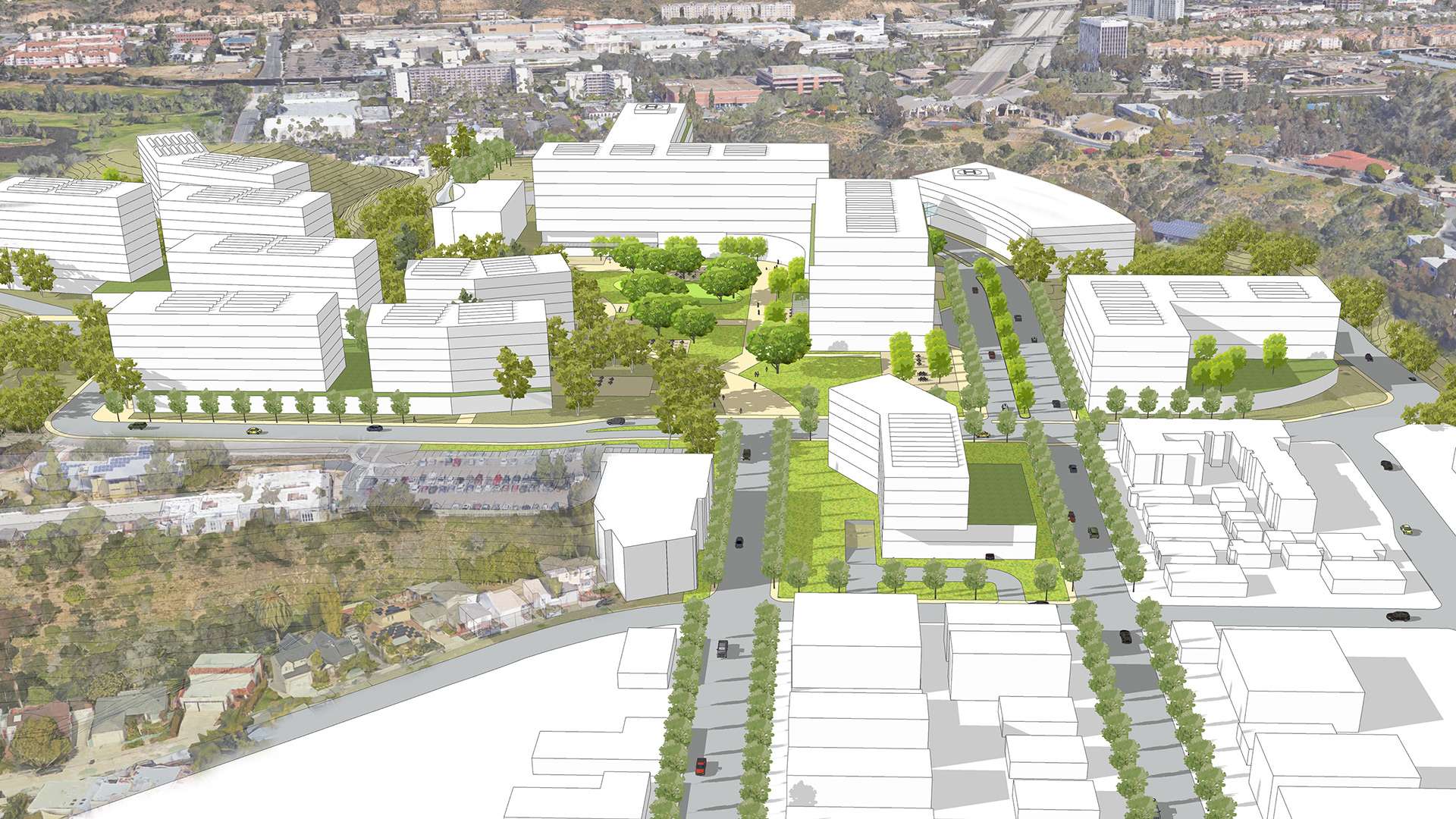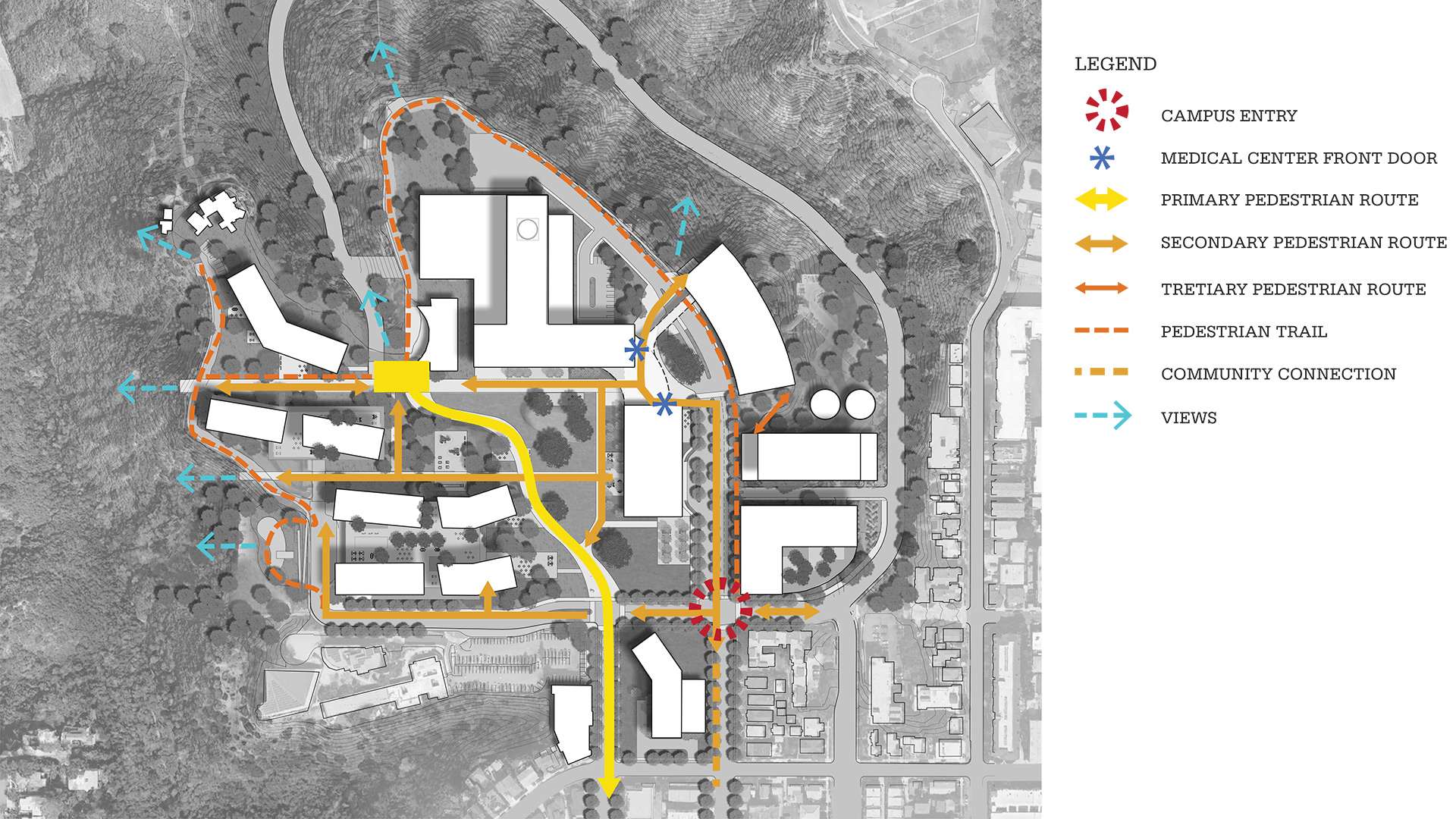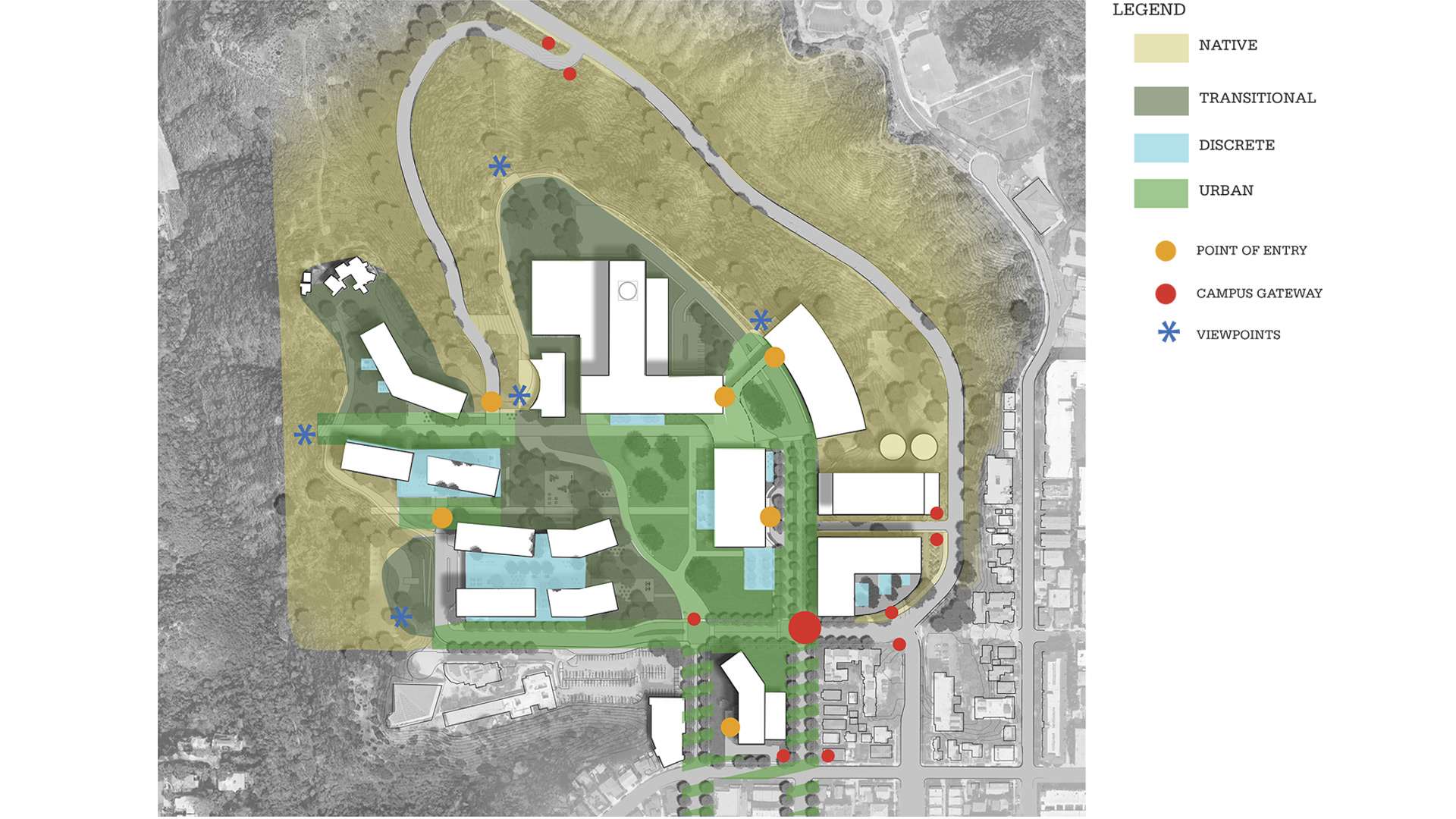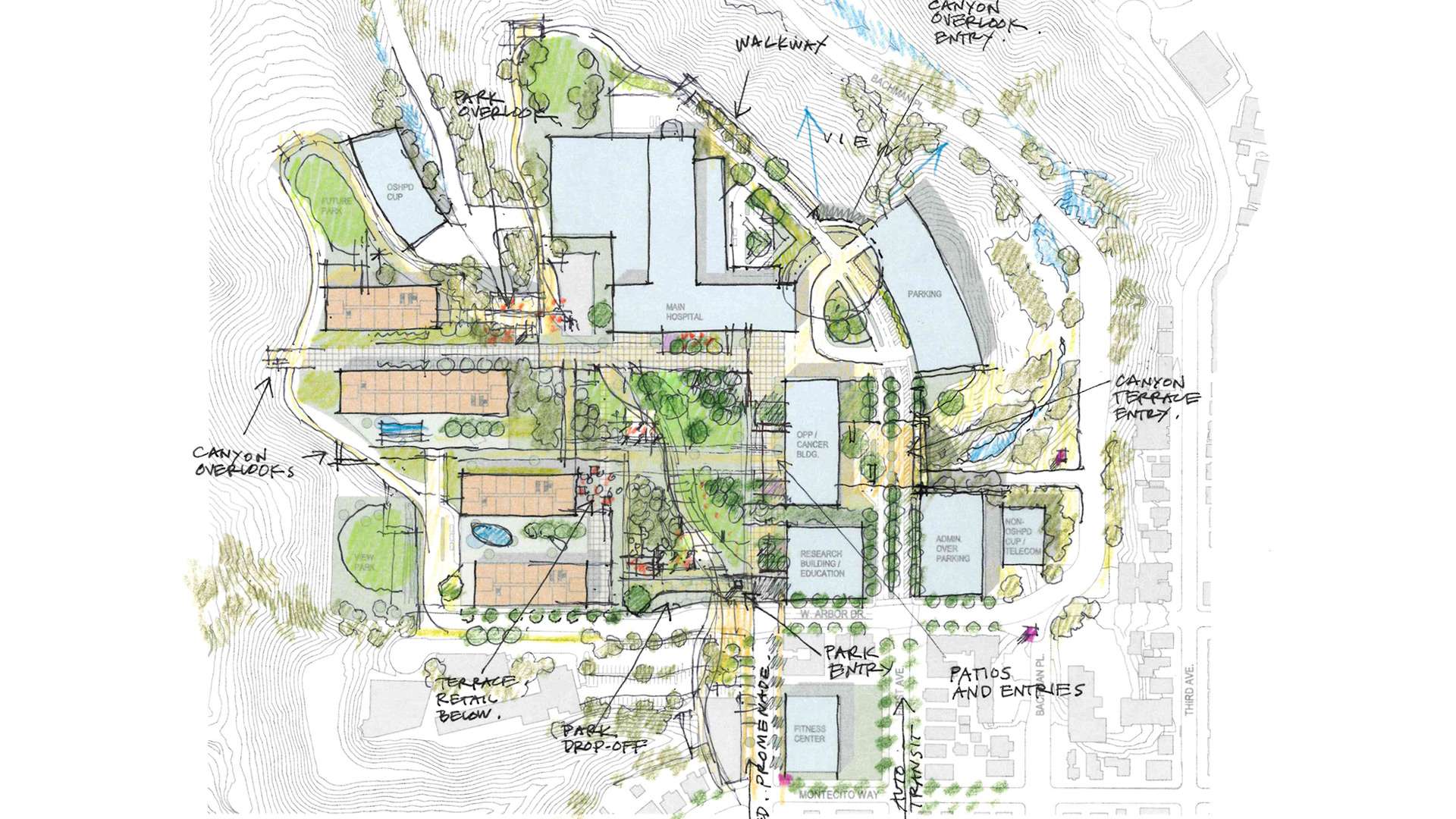 •
•
•
•
•
<
>
Categories
Planning
Higher Education
Healthcare
UCSD Hillcrest Medical Campus Master Planning Study
The Hillcrest Campus is at the cusp of an exciting physical transformation. Existing planning documents date back to 1995, thus the University has selected our team to redefine its physical plan through a new Hillcrest Campus Master Planning Study and Long Range Development Plan.
Spurlock and Team developed three (3) alternative master plan scenarios that have been narrowed down to a preferred Master Plan. Spurlock's role
focused on design, graphics and narrative and guidelines for the Master Planning Study with a special focus on "the major open space" as crafted in the current plan.