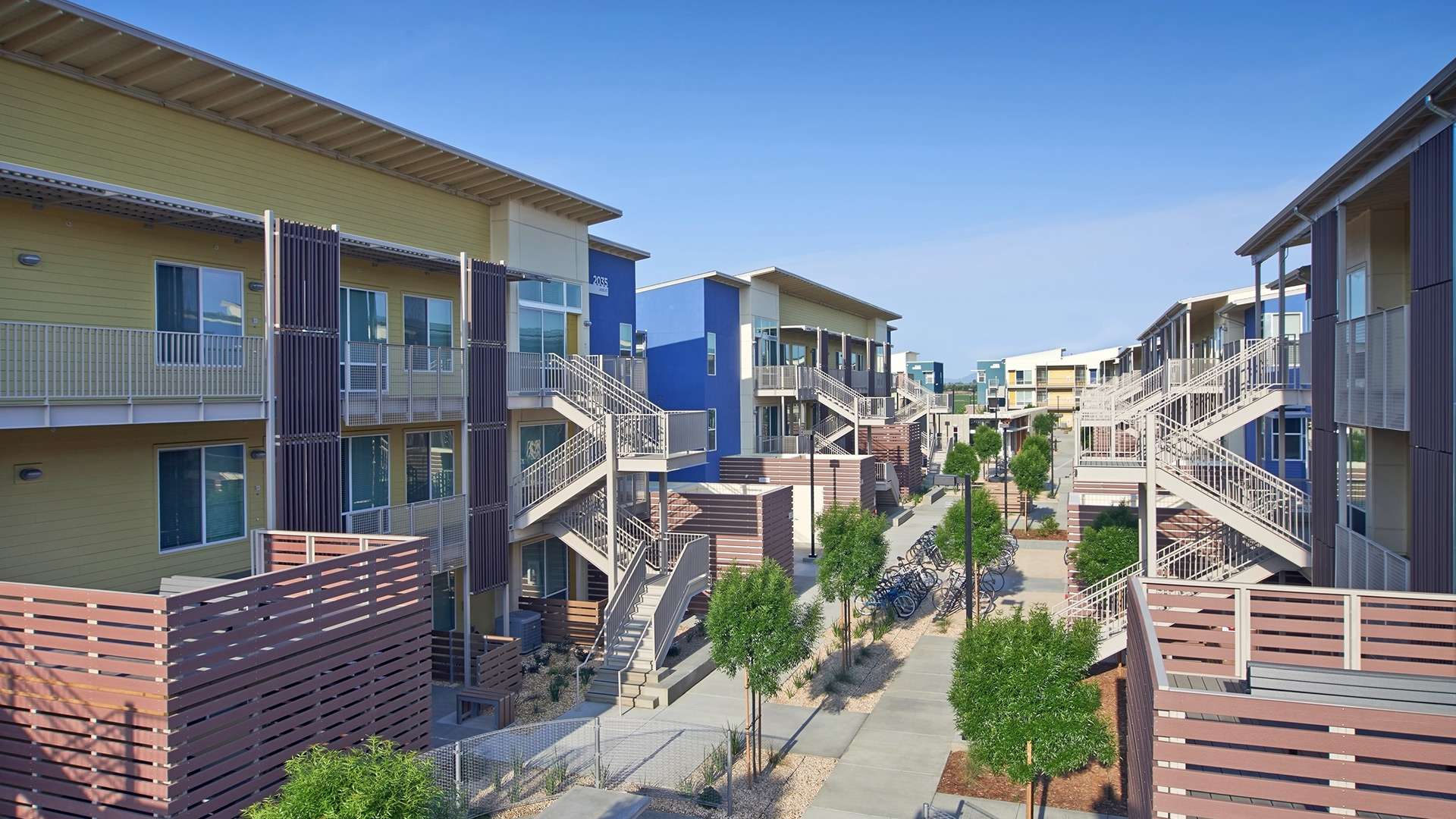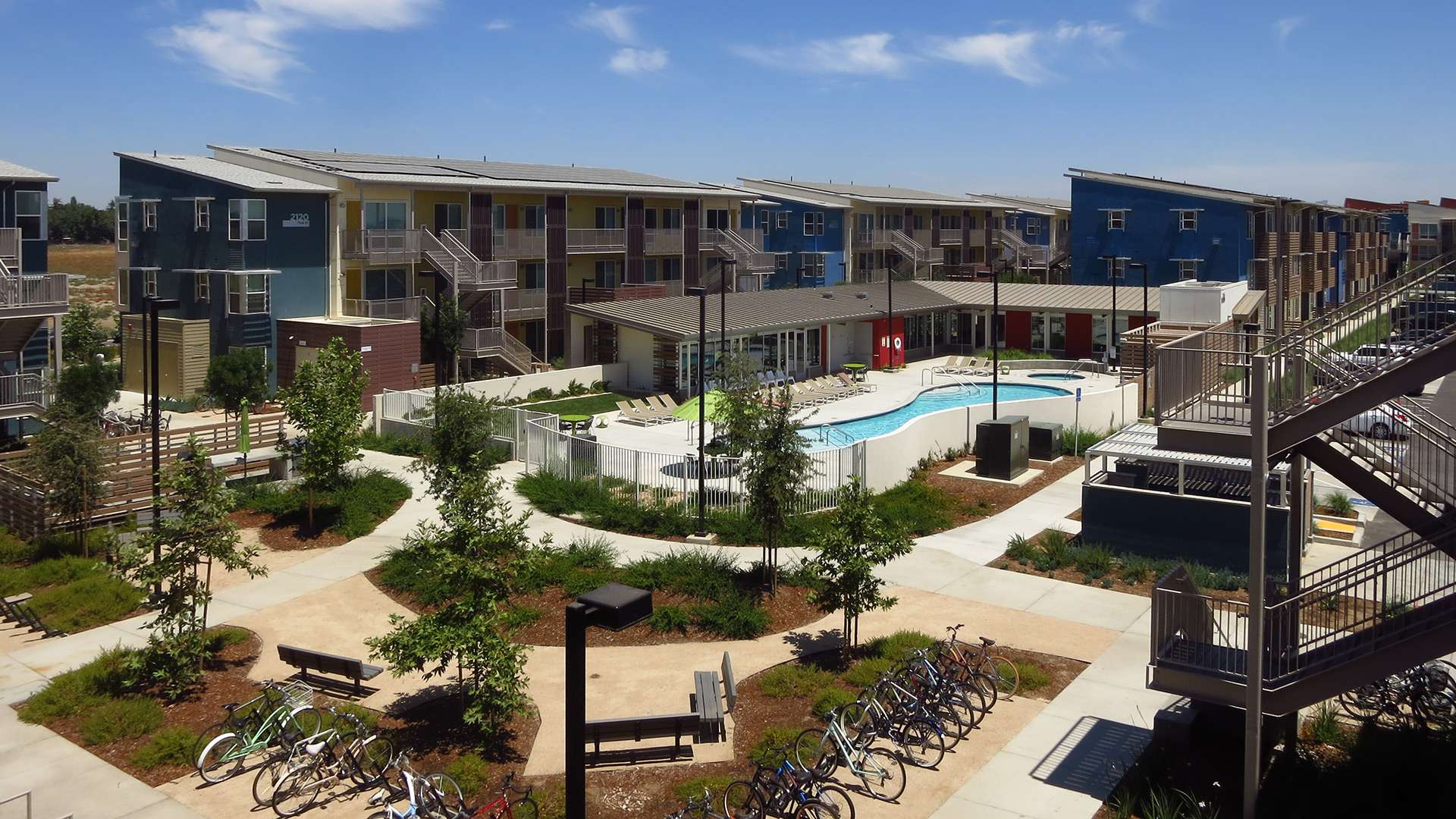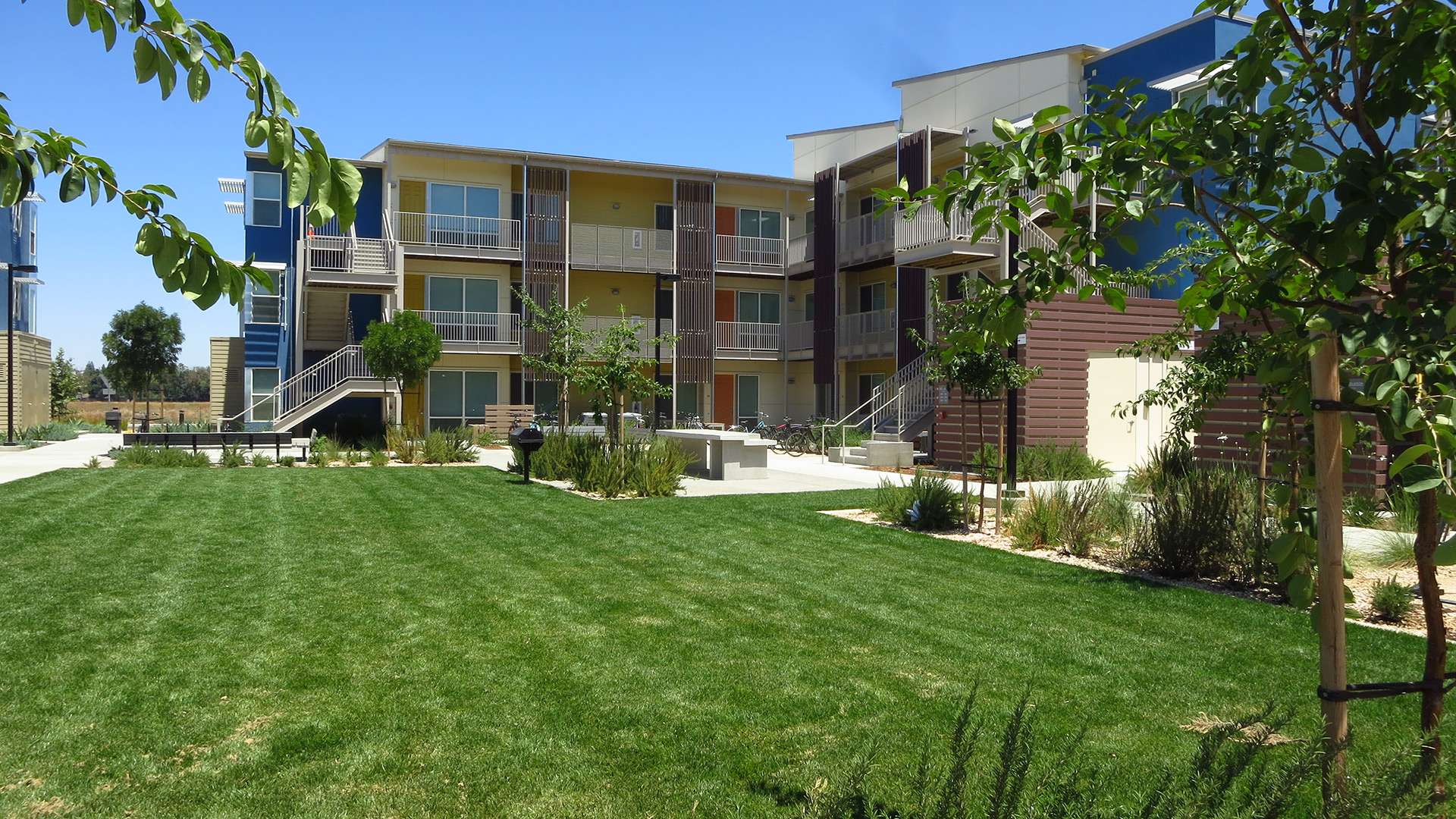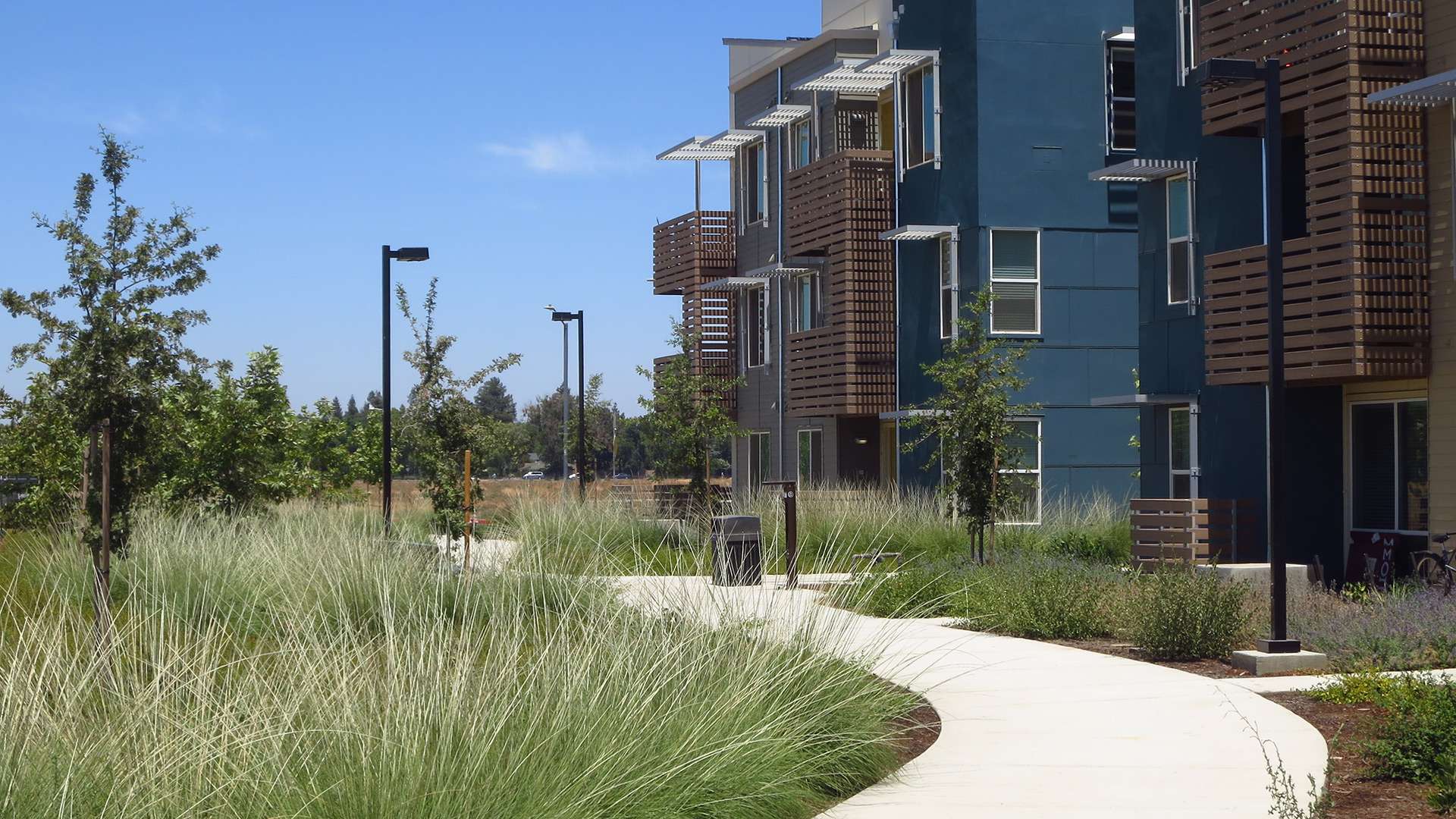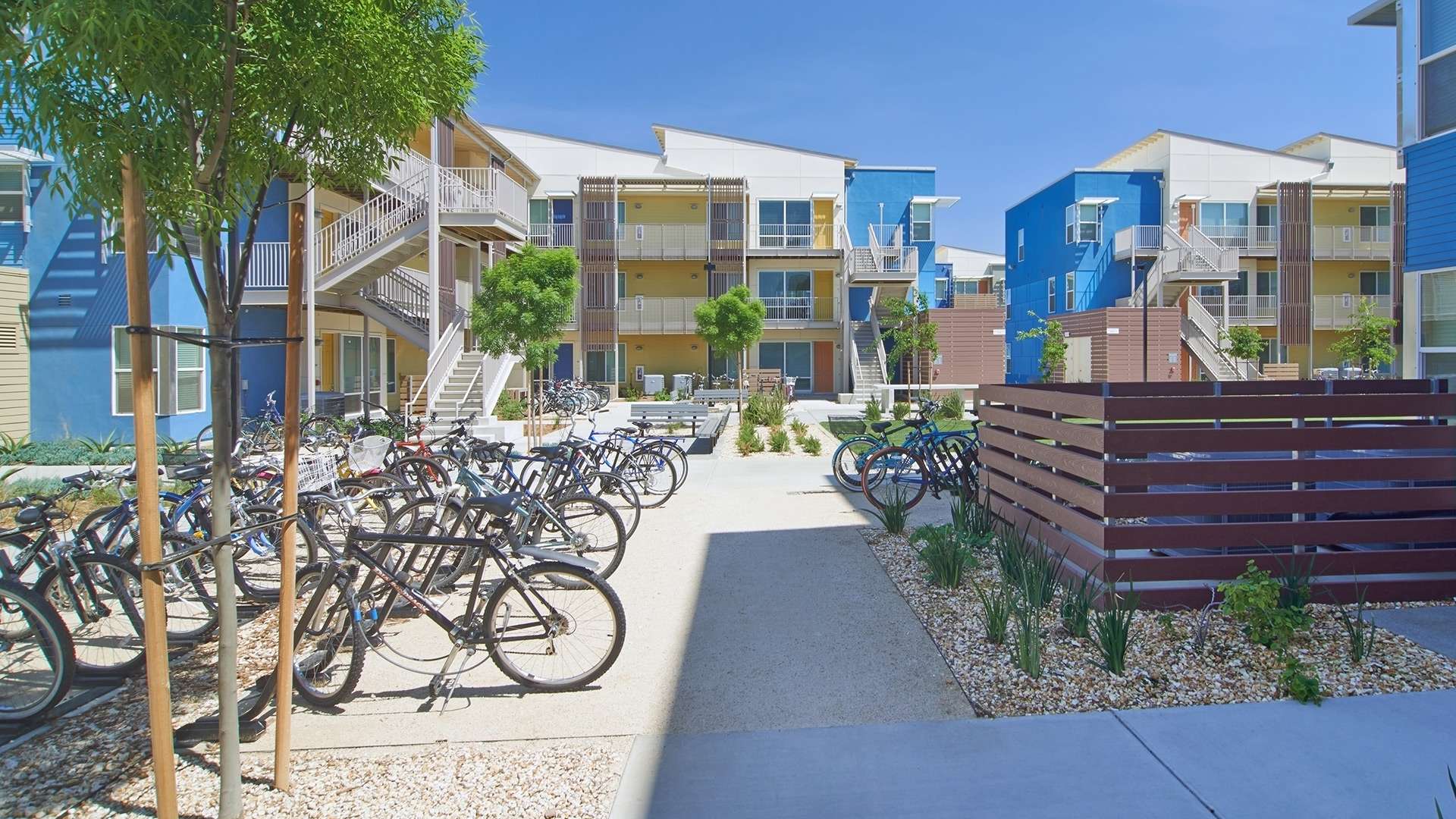 •
•
•
•
•
•
<
>
Client
University of California Davis and Carmel Partners, Inc.
Sustainability
LEED Platinum
UCD West Village Apartments
This seven acre student housing development is located adjacent to the UC Davis campus core in the new West Village mixed-use neighborhood. It is the third phase of the largest net zero energy community in the United States and will house 504 residents. Large open spaces consisting of a fruit orchard, recreational pool deck and gym bookend the development, while a series of intimate courtyards are carefully placed within its core. The design visualizes the primary circulation route as a meandering stream, connecting this series of gathering spaces by simulating a natural ebb and flow rhythm. The image is further strengthened by the plant palette and a central stormwater infiltration band that links the landscape spaces. A variety of semi-public and semi-private patios and terraces with built-in seating and yoga platforms increase the ground floor living space while fostering active street and courtyard edges. The predominance of bicycle use in Davis guided the key design component of clearly delineating safe bicycle and pedestrian zones throughout the project.
Sustainability
LEED Platinum