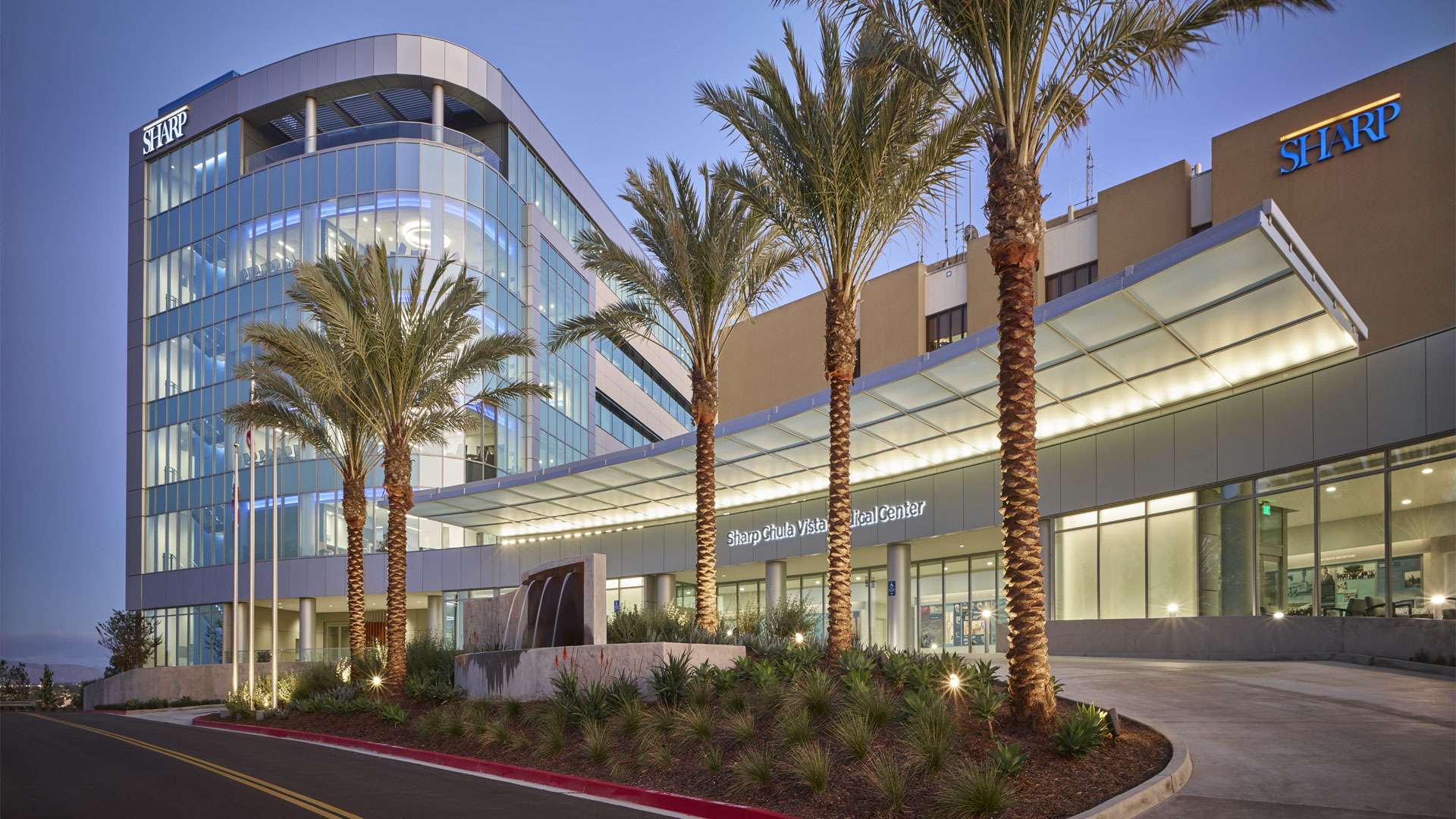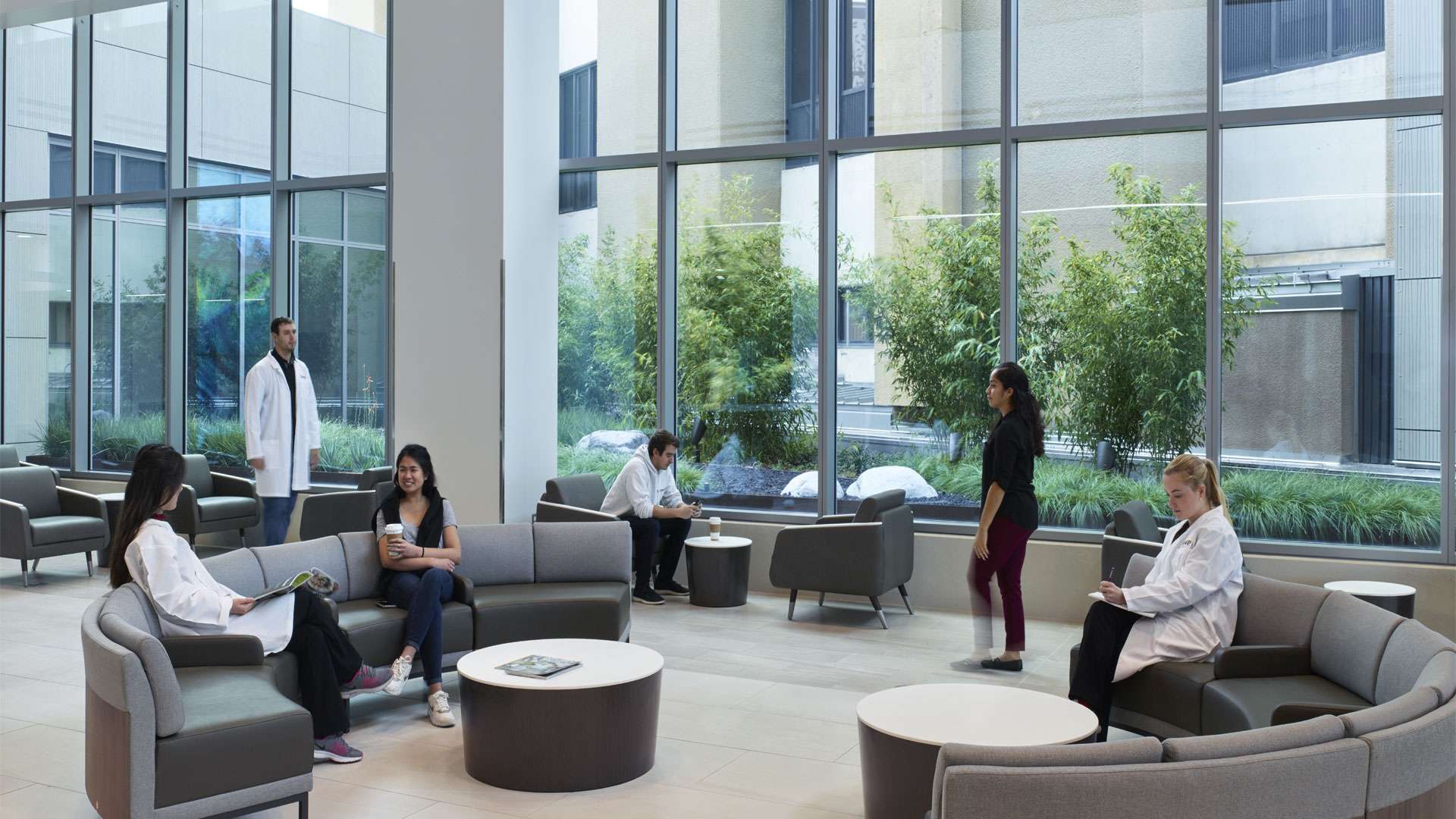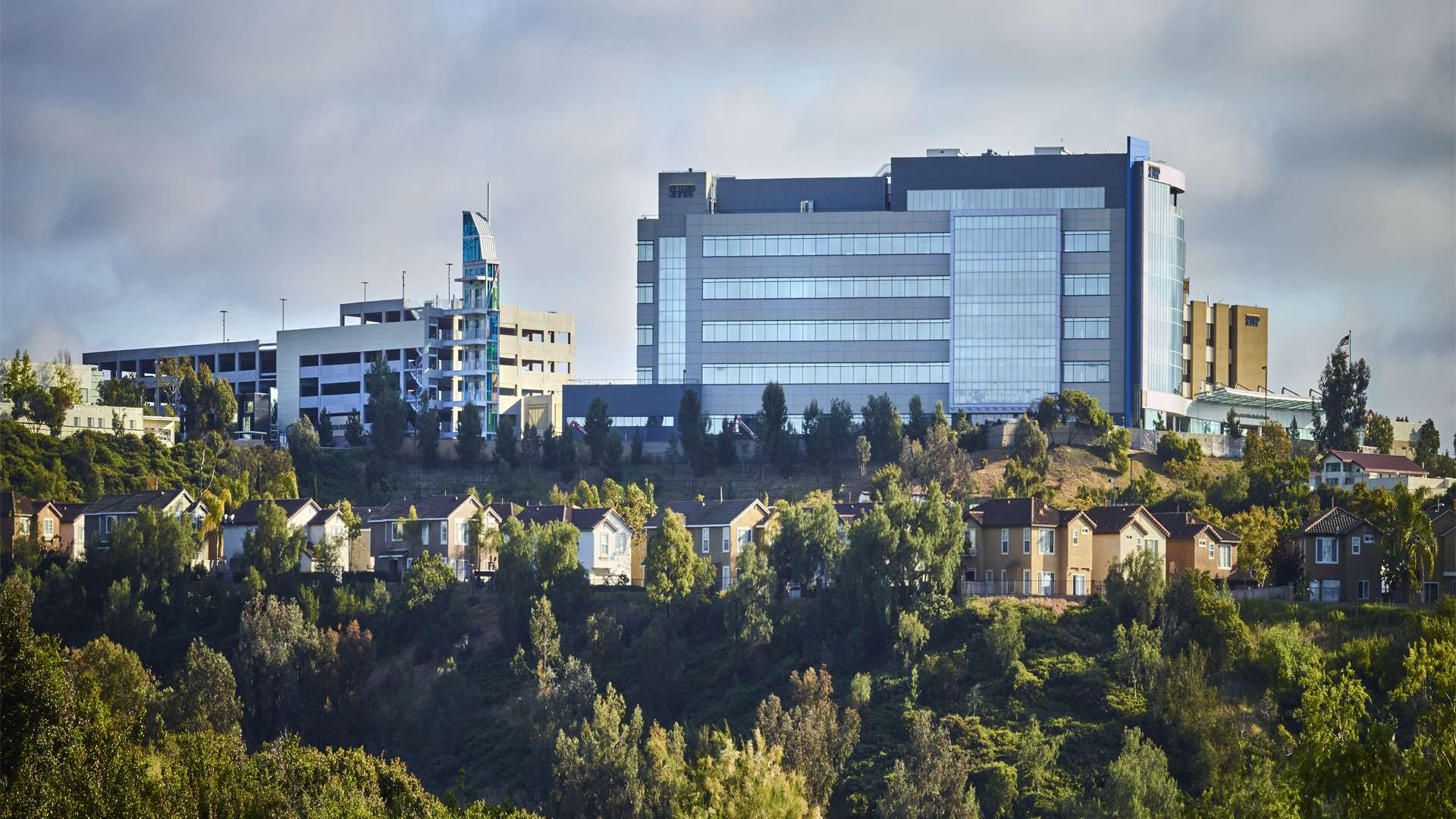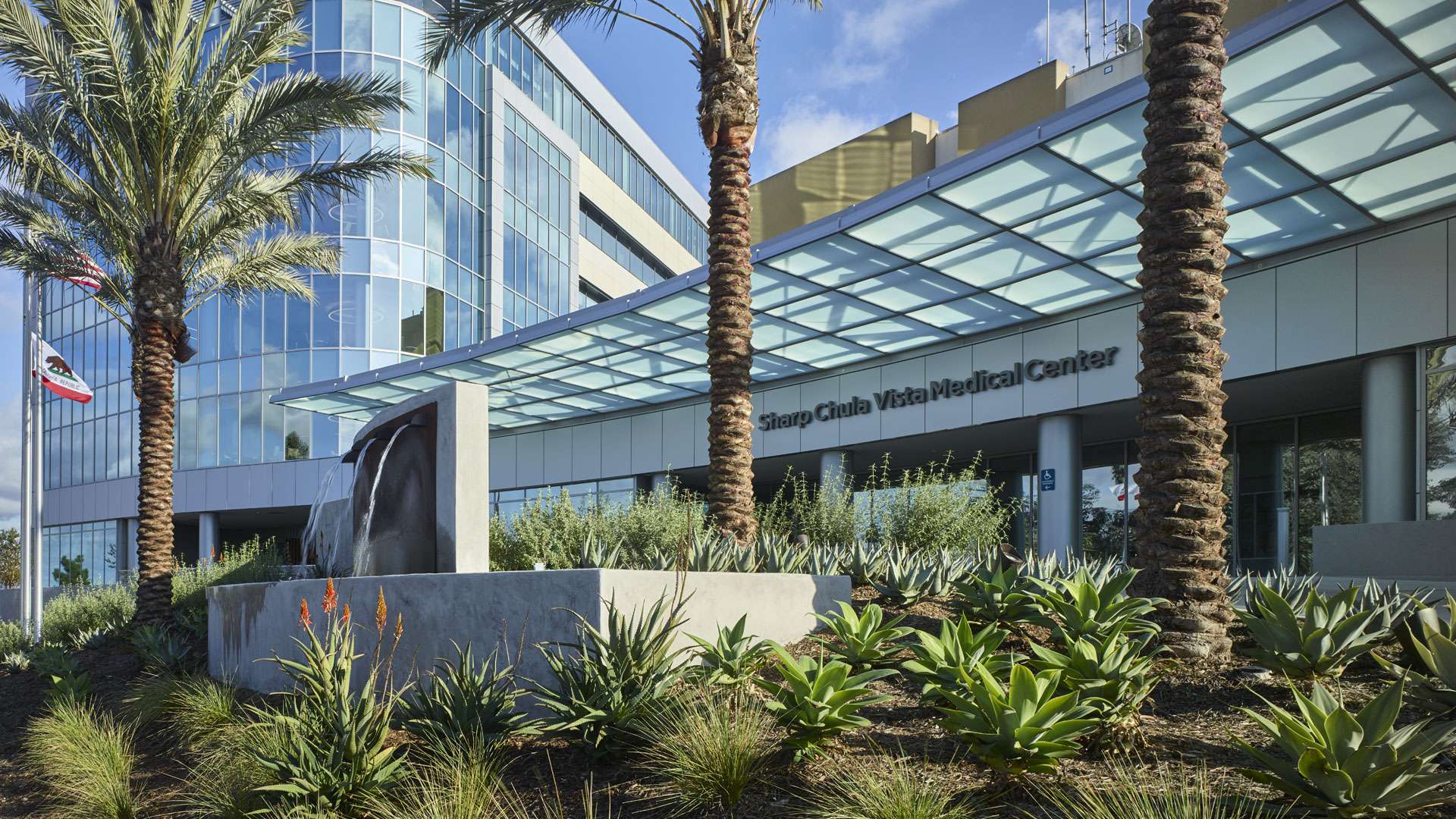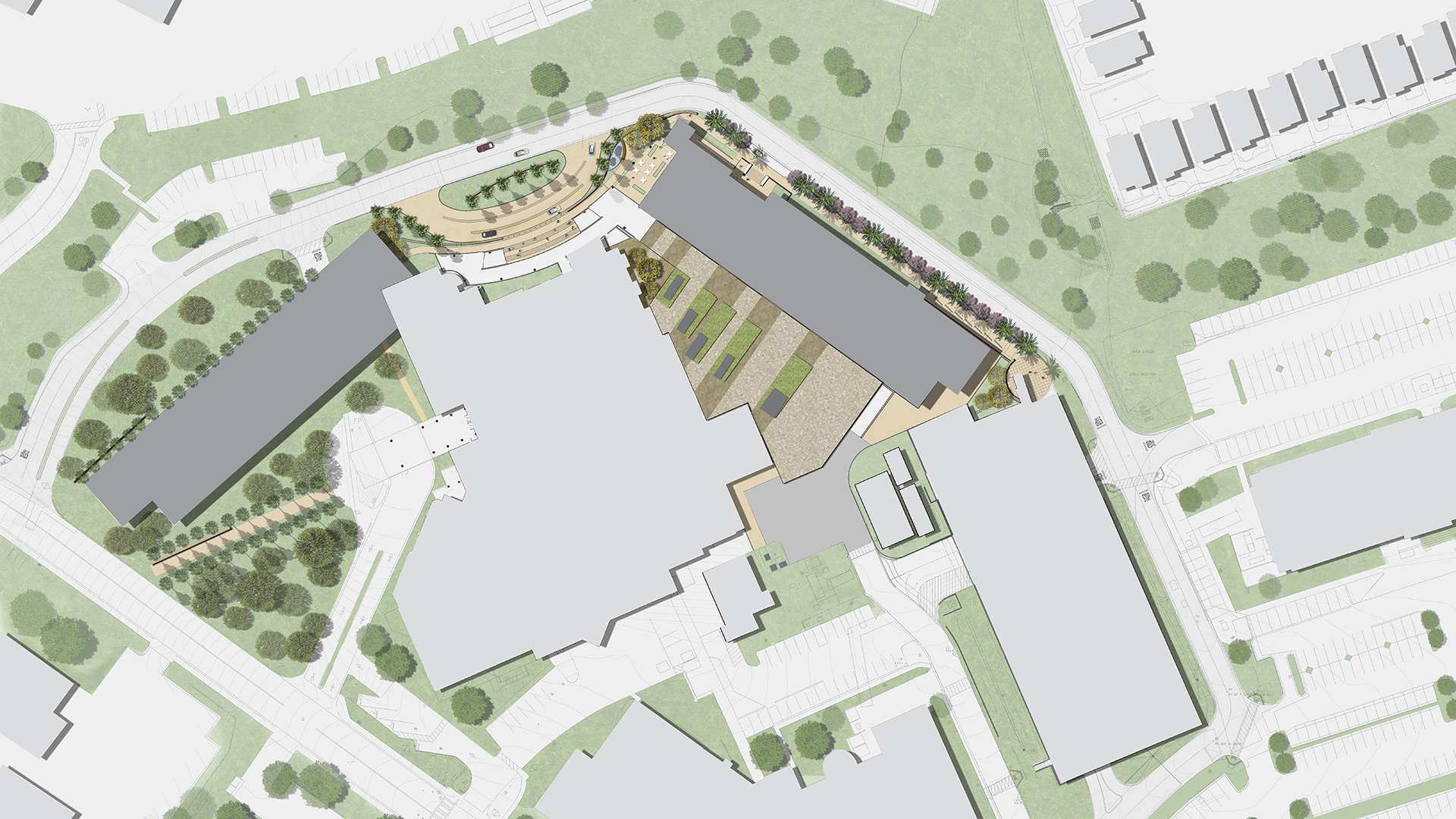 •
•
•
•
•
<
>
Awards/Recognition
2019 NATIONAL AWARD — EXCELLENCE, Design-Build Institute of America (DBIA) – Healthcare Facilities
Sharp Chula Vista Ocean View Tower
The new Sharp Chula Vista Medical Center Ocean View Tower aims to create a restorative healing environment integrating the medical facility with its surrounding landscape, effectively blending the hospital's interior and exterior public spaces with the site's natural context. Elements of the site design are intended to amplify the experience of the landscape, further promoting patient, visitor and staff health and well-being.
Gardens and outdoor waiting areas provide opportunities for social interactions, while smaller more intimate spaces allow for respite and rejuvenation. The gardens also provide healing value to patients, visitors and staff. Through the use of appropriate hardscape, lighting, water features and soft planting palettes, these areas become spaces for meditation and reflection.
The landscape design utilizes natural materials and native and adapted plant palettes to express the surrounding mesa characteristics throughout the site. The landscape will be integrated with the architecture to provide a connection to nature and increase environmental quality.
Awards/Recognition
2019 NATIONAL AWARD — EXCELLENCE, Design-Build Institute of America (DBIA) – Healthcare Facilities