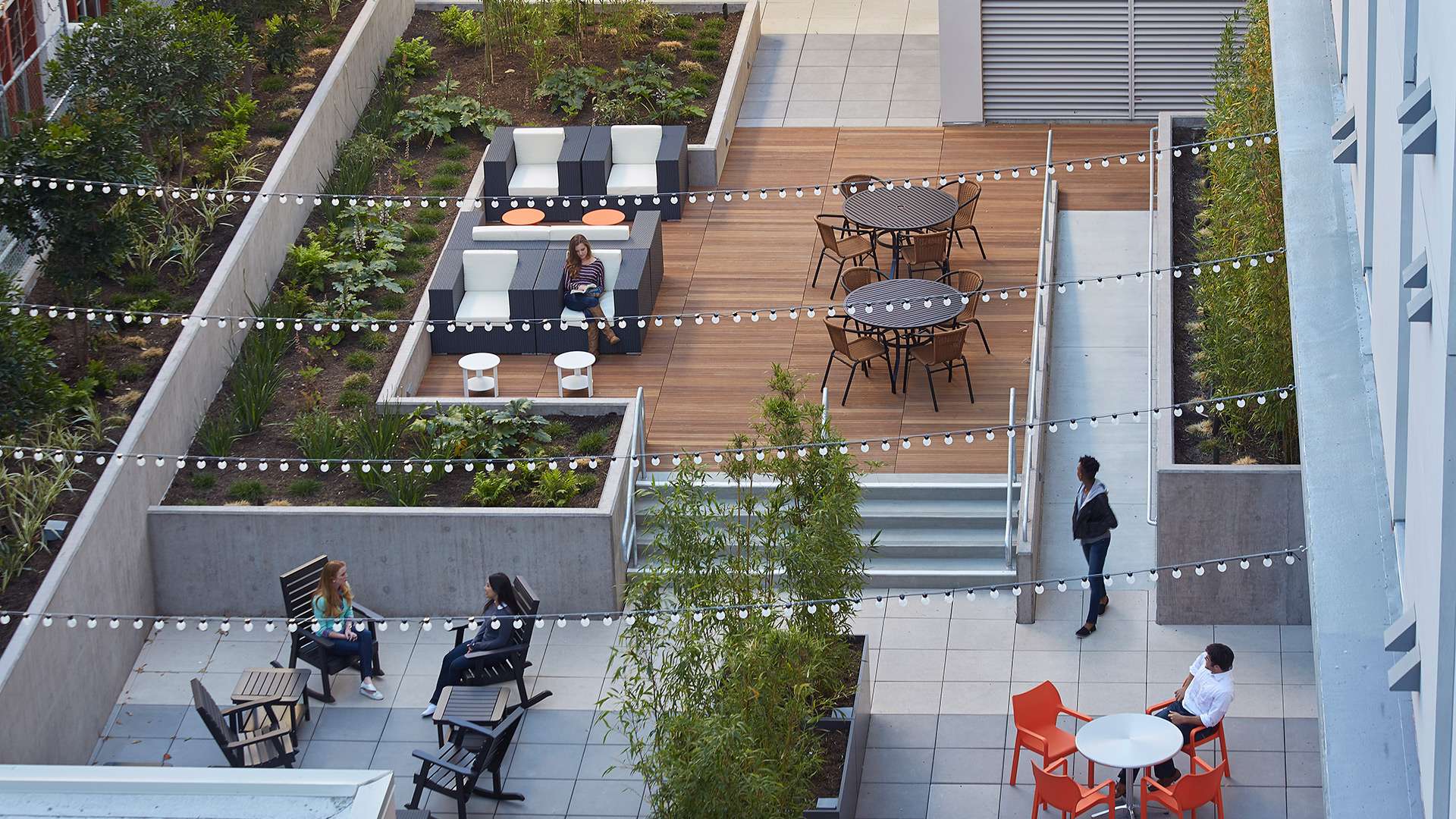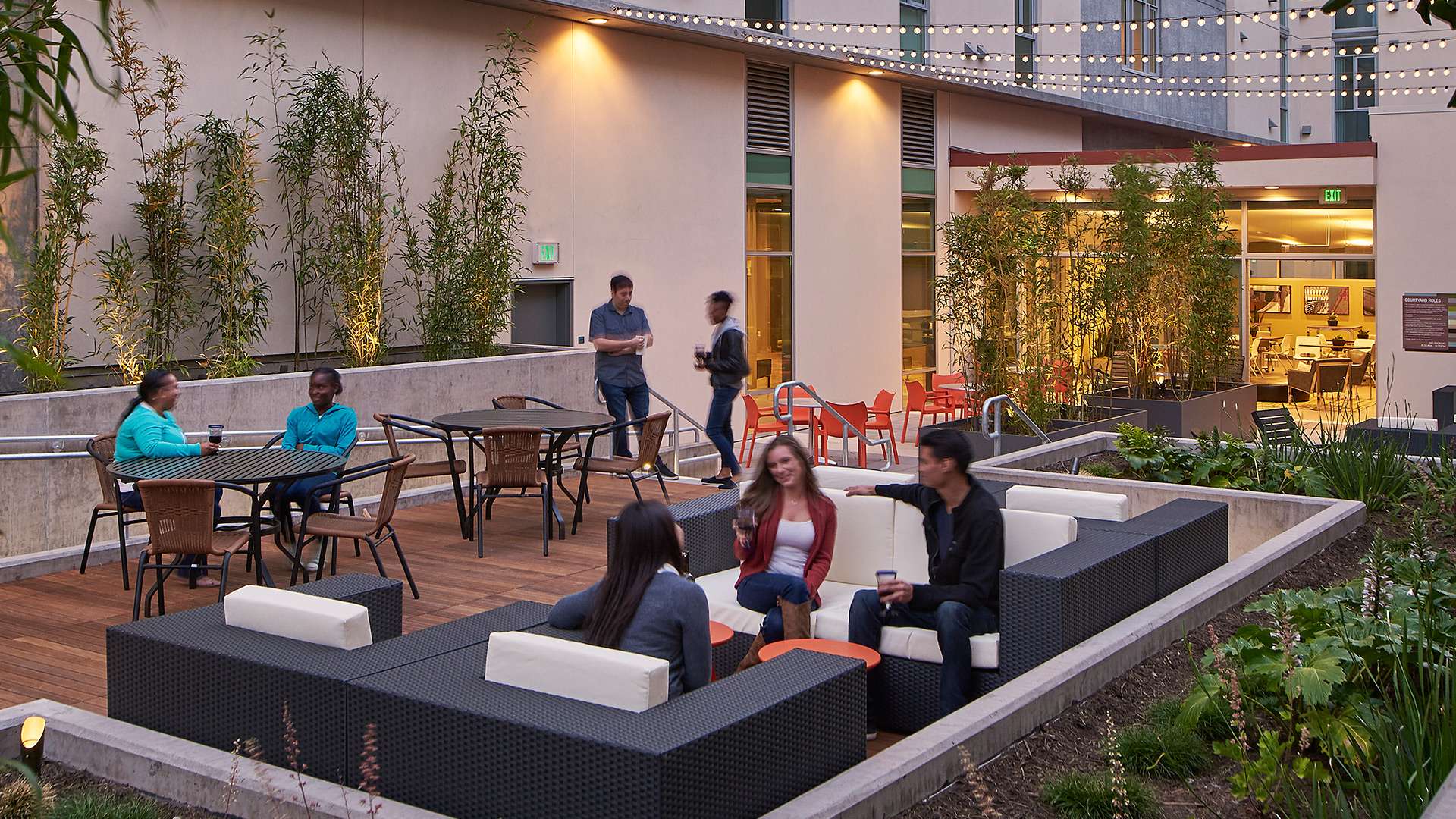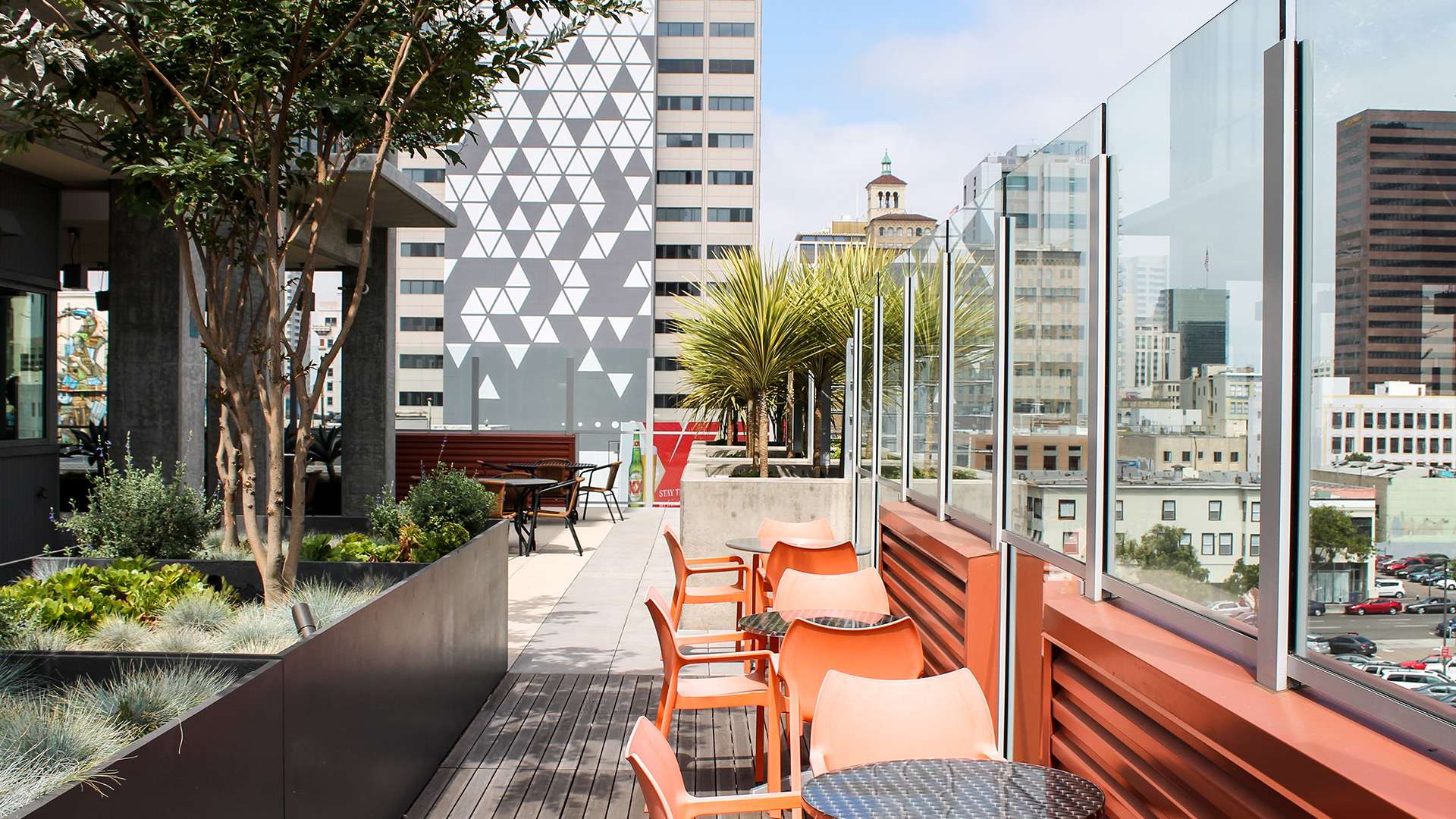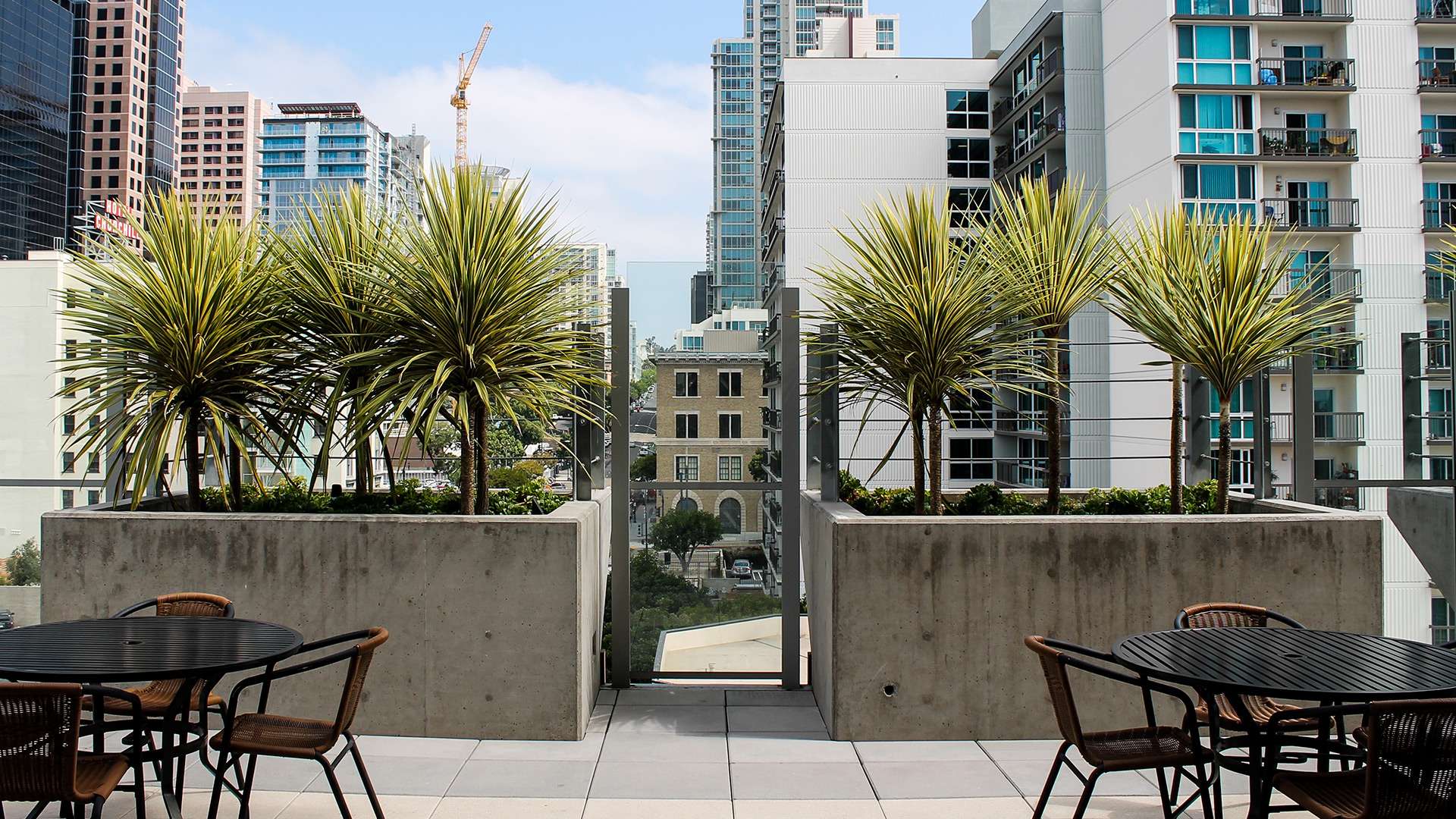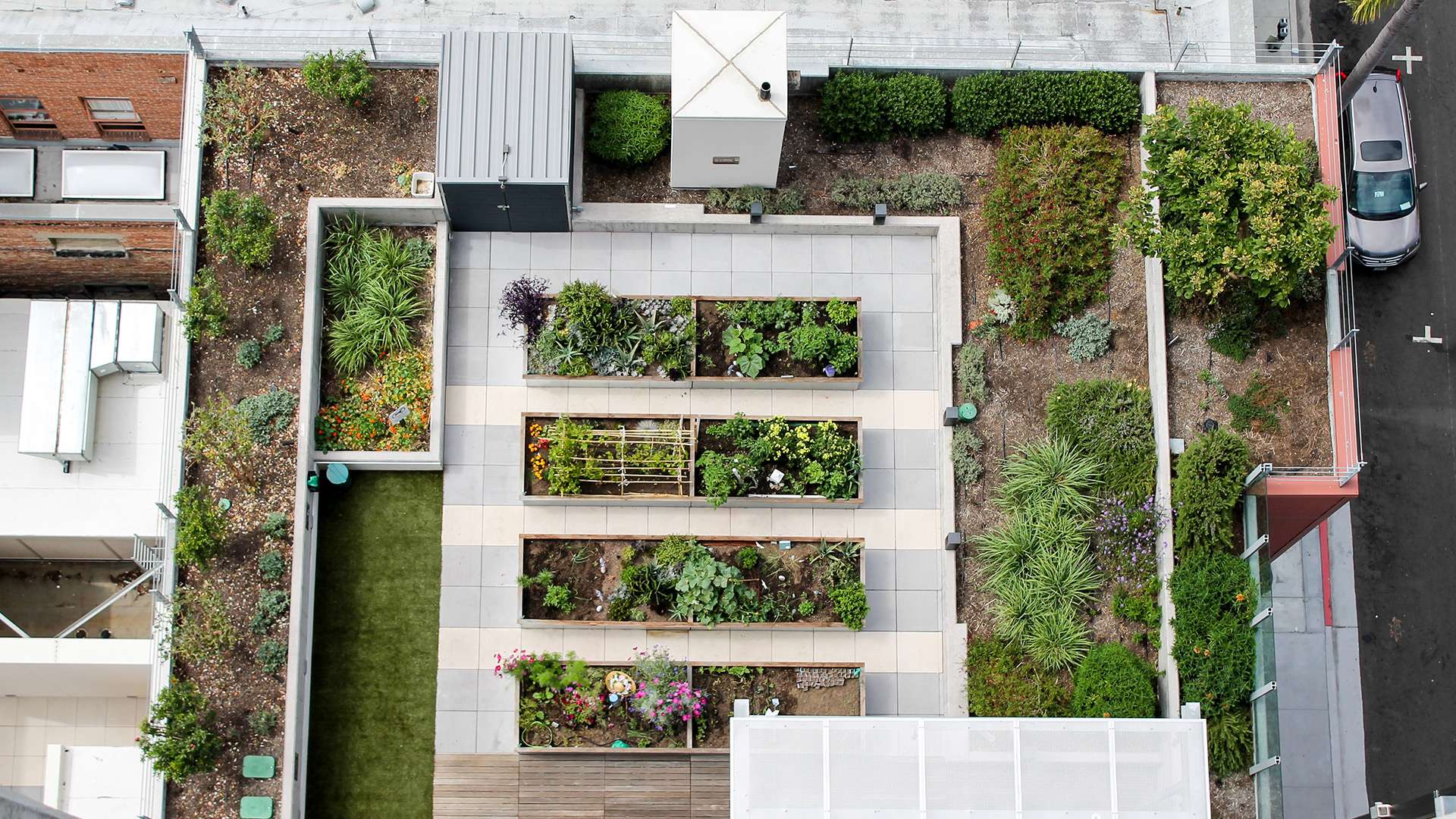 •
•
•
•
•
<
>
Size
170,000 SF, 17-story building; 15,000 SF resident community space, 5,800 SF ground-floor retail space, and two and a half levels of underground parking with 120 spaces.
Awards/Recognition
2018 Honor Award, American Society of Landscape Architecture (ASLA), San Diego Chapter
2016 ULI Global Award for Excellence, Urban Land Institute
2016 Grand Award for Sustainable Residential Community Project, Gold Nugget Awards
2016 Project of the Year Award, The San Diego Housing Federation – The Ruby Awards
2016 Urban Model for Healthy Living Award, Urban Land Institute San Diego-Tijuana
Celadon
Celadon at 9th & Broadway is a high-rise affordable rental development in downtown San Diego and provides 250 residential units for individuals and small families. Spurlock designed the streetscape on Ninth and Broadway, and the ground floor residential and retail terrace with lush shade tolerant planting. The 5th floor residential outdoor terrace consists of BBQs, planting, a residential vegetable garden, and a dog run. The 15th floor terrace includes drought and wind tolerant planting, BBQs and lounge furniture.
Awards/Recognition
2018 Honor Award, American Society of Landscape Architecture (ASLA), San Diego Chapter
2016 ULI Global Award for Excellence, Urban Land Institute
2016 Grand Award for Sustainable Residential Community Project, Gold Nugget Awards
2016 Project of the Year Award, The San Diego Housing Federation – The Ruby Awards
2016 Urban Model for Healthy Living Award, Urban Land Institute San Diego-Tijuana