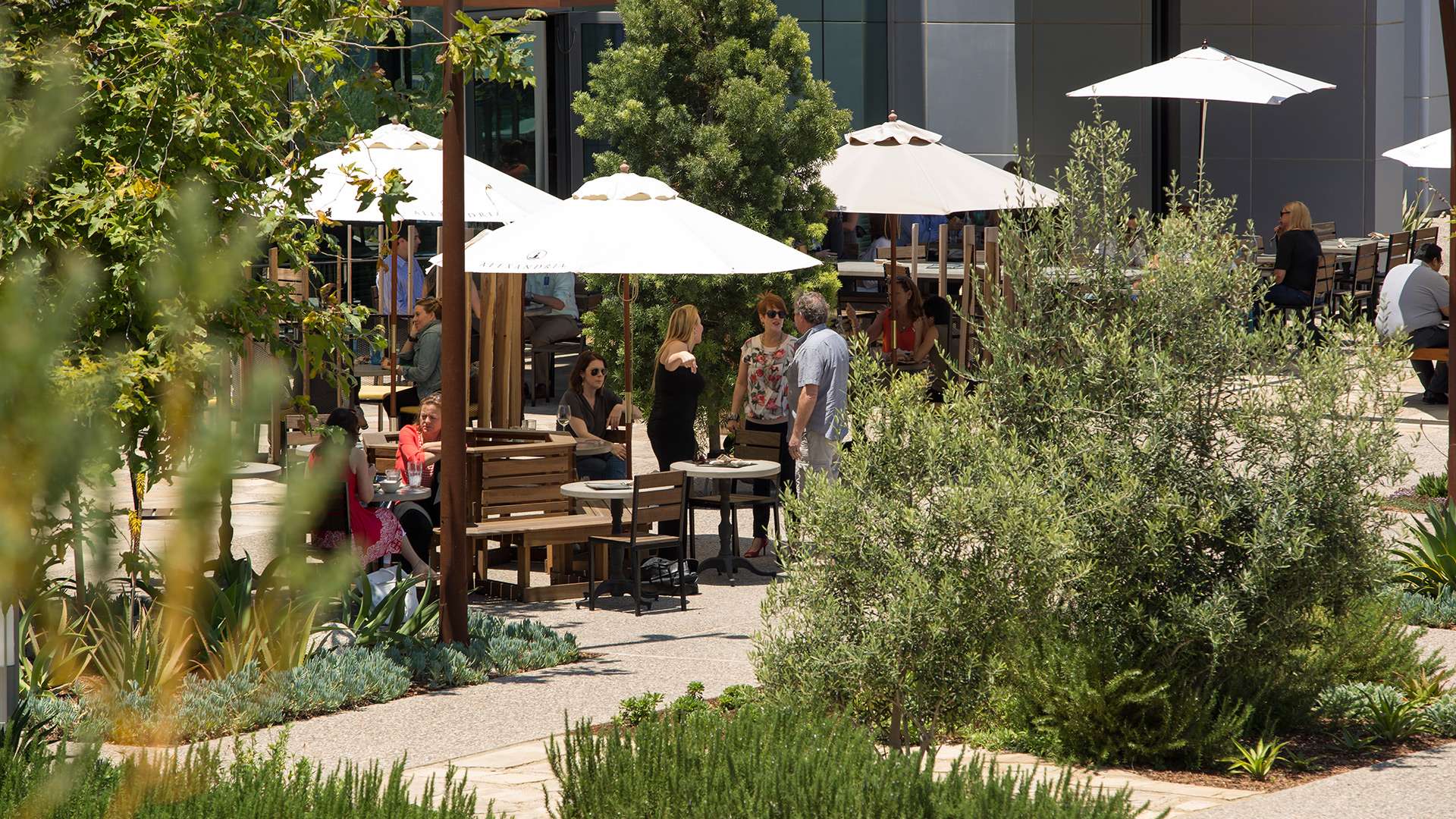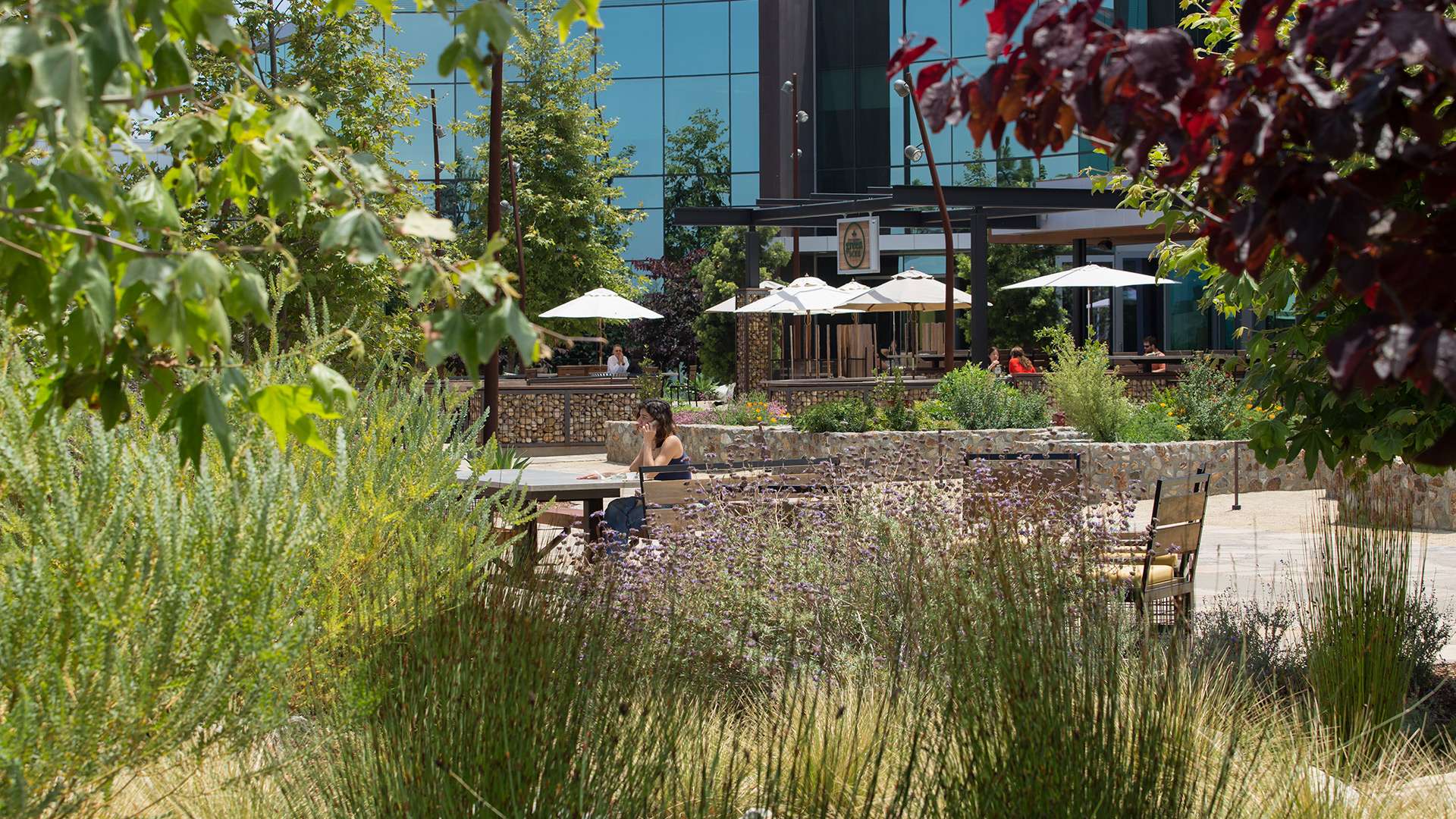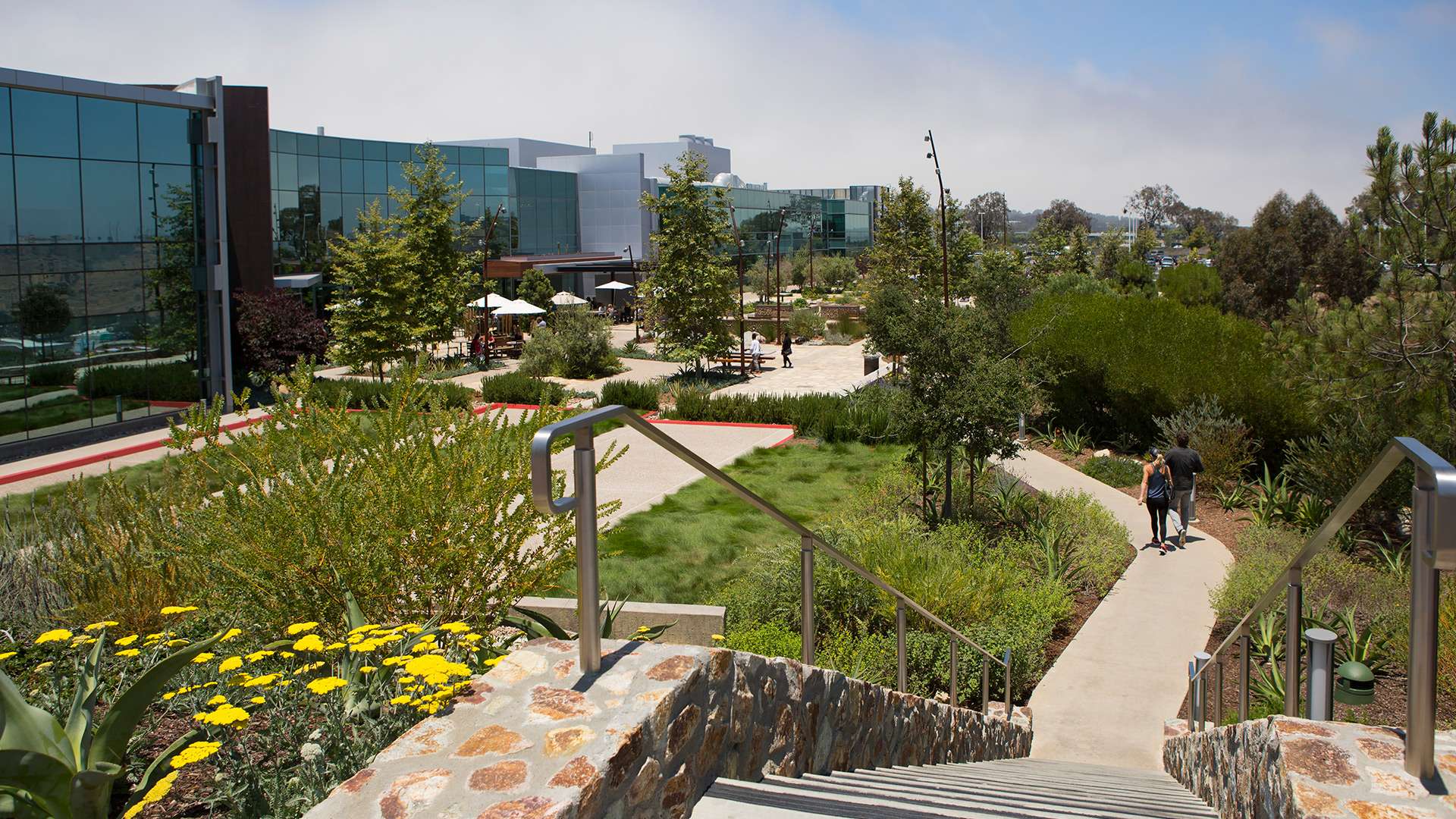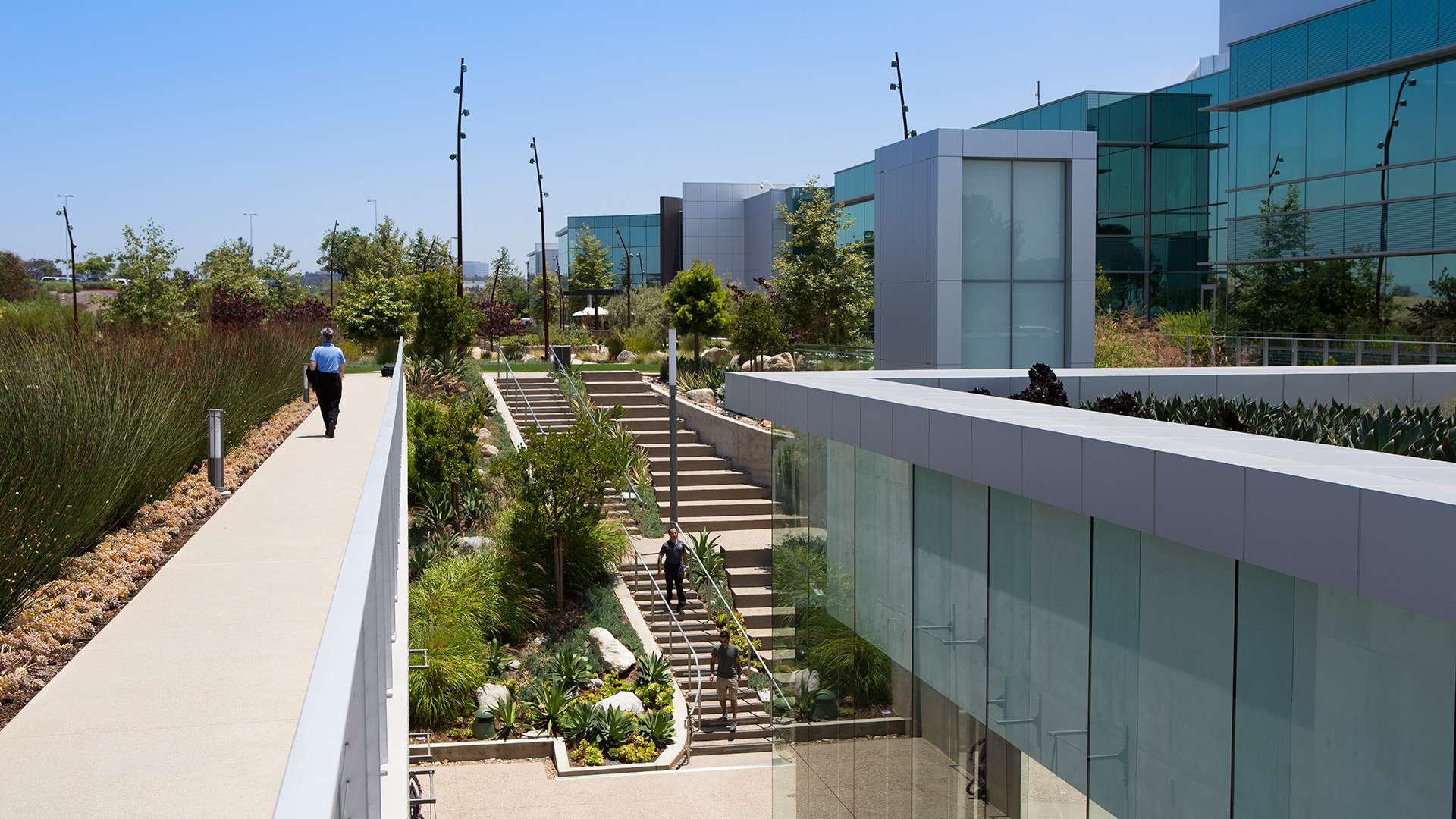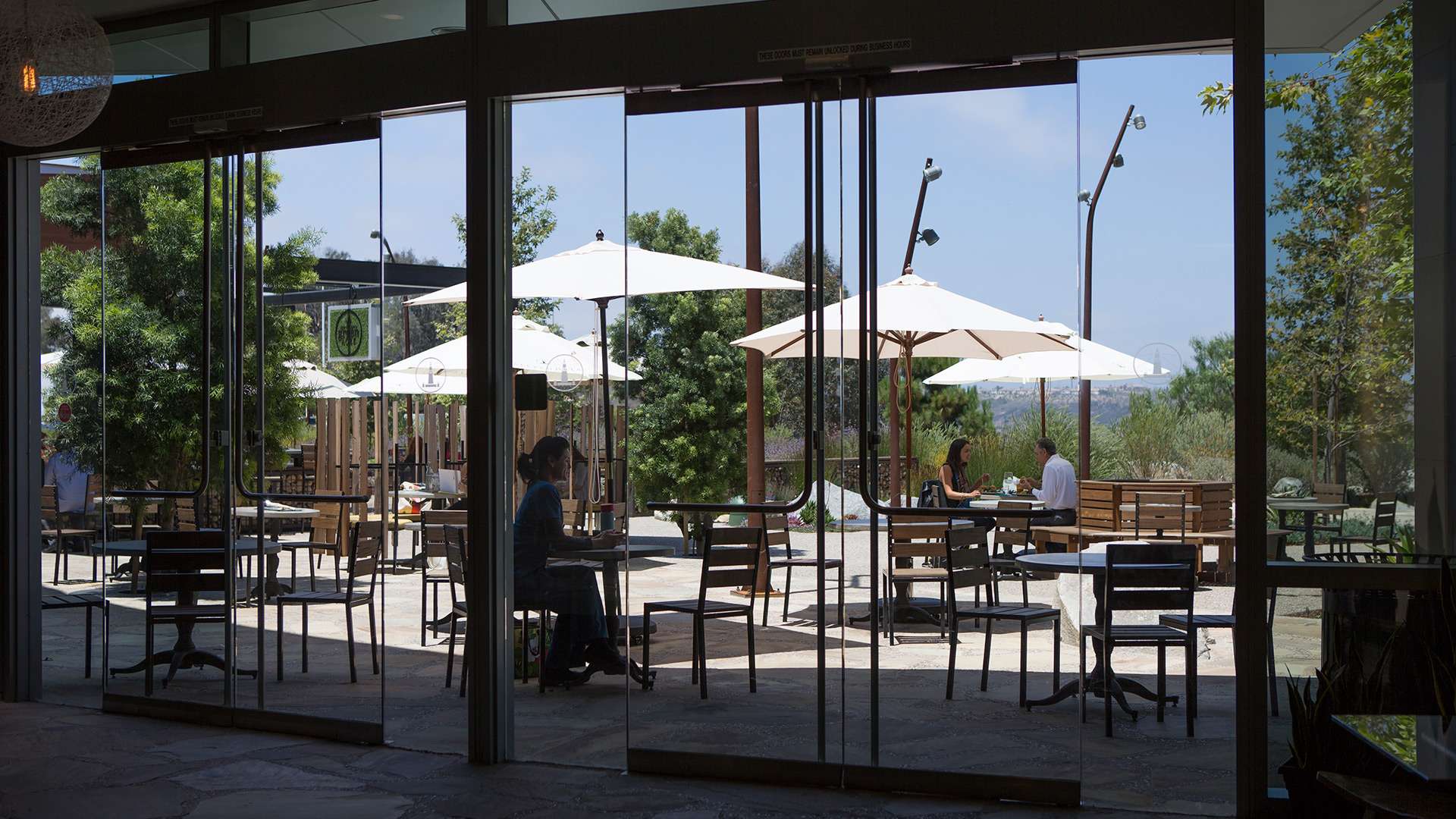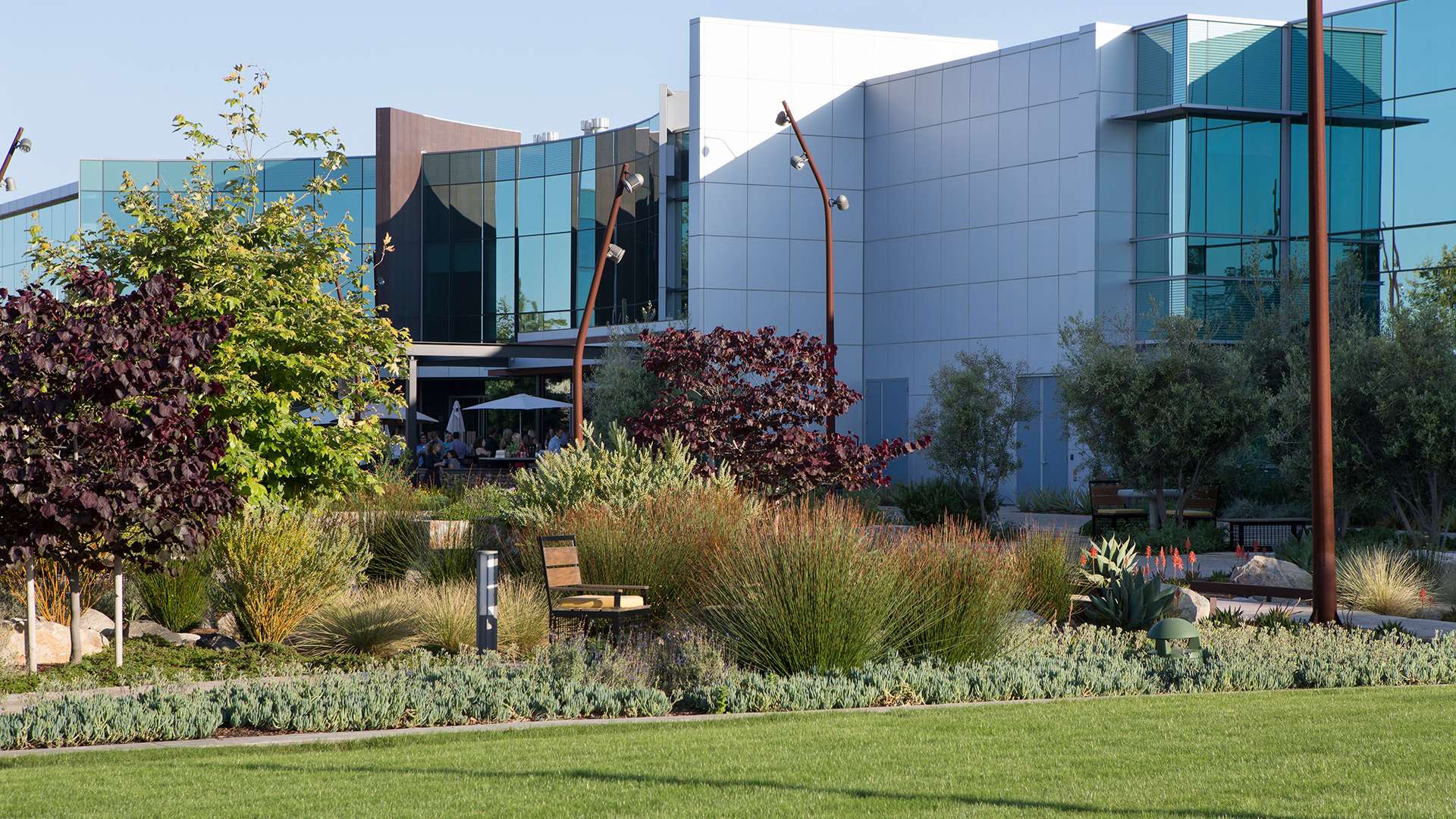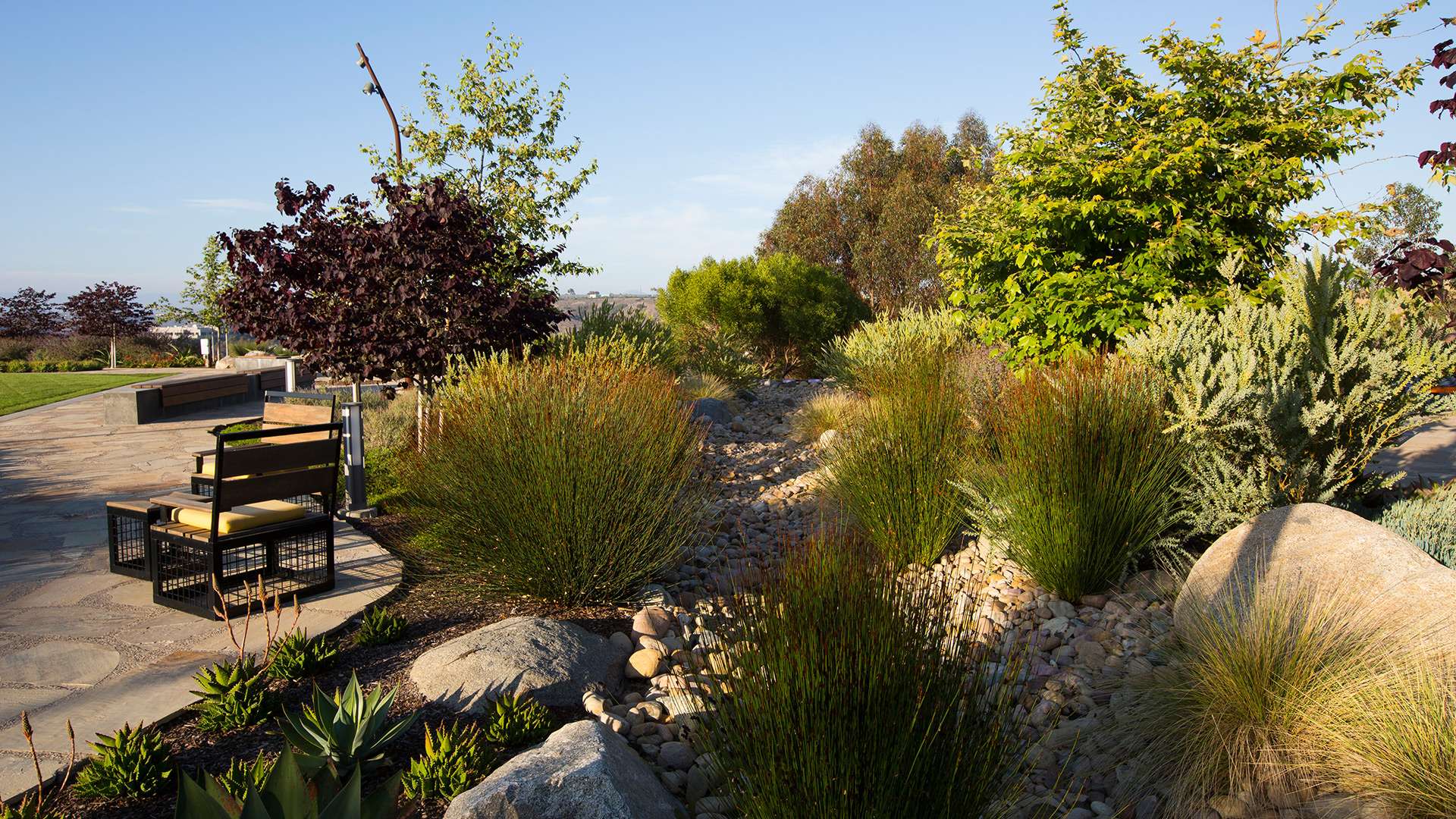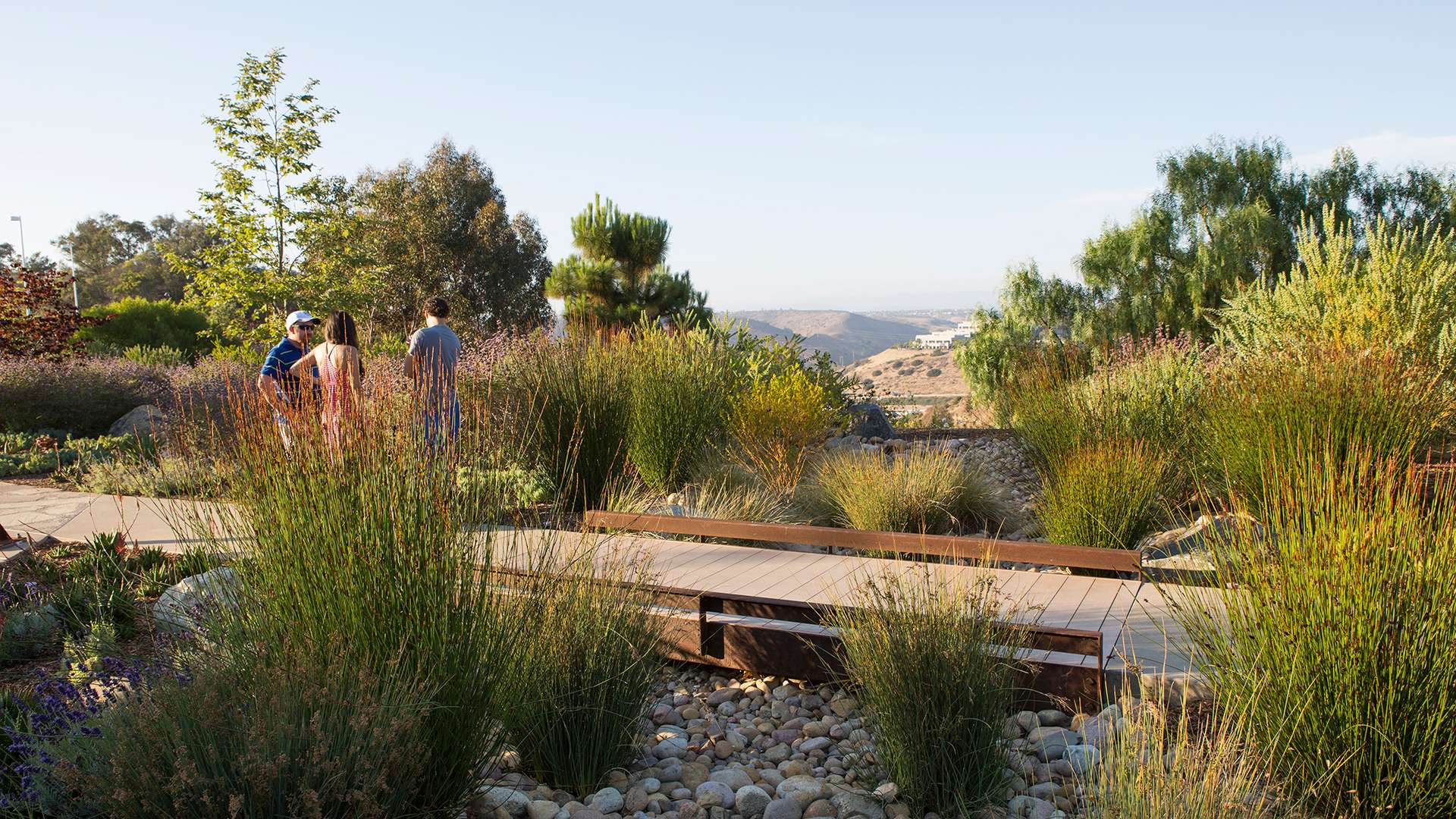 •
•
•
•
•
•
•
•
<
>
Size
400,000 SF of landscape area on grade; 10,000 SF of extensive green roof
Client
Alexandria Real Estate Equities, Inc.
Awards/Recognition
2016 President's Award, American Society of Landscape Architecture (ASLA), San Diego Chapter
Campus Pointe – Green Acre
The innovative 24 acre life-science laboratory campus sits at the rim of several native San Diego canyons within a Torrey Pine grove. The entry boulevard flanked with Torrey Pines and native understory planting spills to the parking lots lined with vegetated swales between the parking stalls that collect and treat stormwater before reaching the native canyon. Each building entry is unique responding to client needs, embracing distant views, and creating plaza-like spaces for gathering and gardens. Focus was directed on the well-being of the user by providing several healthy opportunities such as a fitness center, a basketball court, a multipurpose lawn, a 0.8 mile loop trail, chess tables, sunny and shaded outlook areas, and two organic gardens that supply the on-site bistro.
Canyon fingers and rustic landscape travel through the north gardens spilling beyond the walls of the bistro, the convention center and the fitness center. The fitness center located at the basement level allows for two innovative gardens: a terraced garden with amphitheater steps, and a succulent and ornamental grass rooftop garden.
Awards/Recognition
2016 President's Award, American Society of Landscape Architecture (ASLA), San Diego Chapter