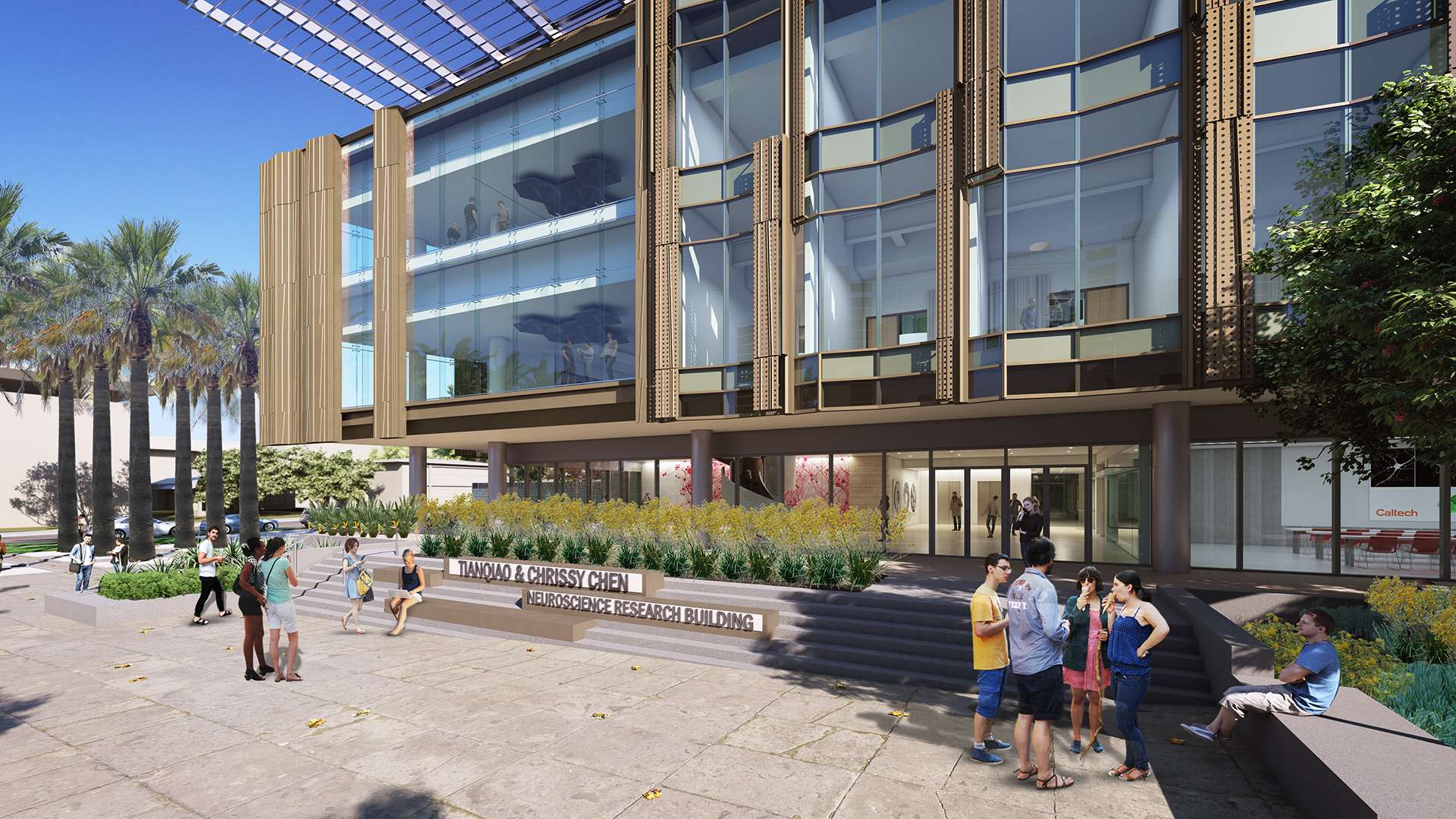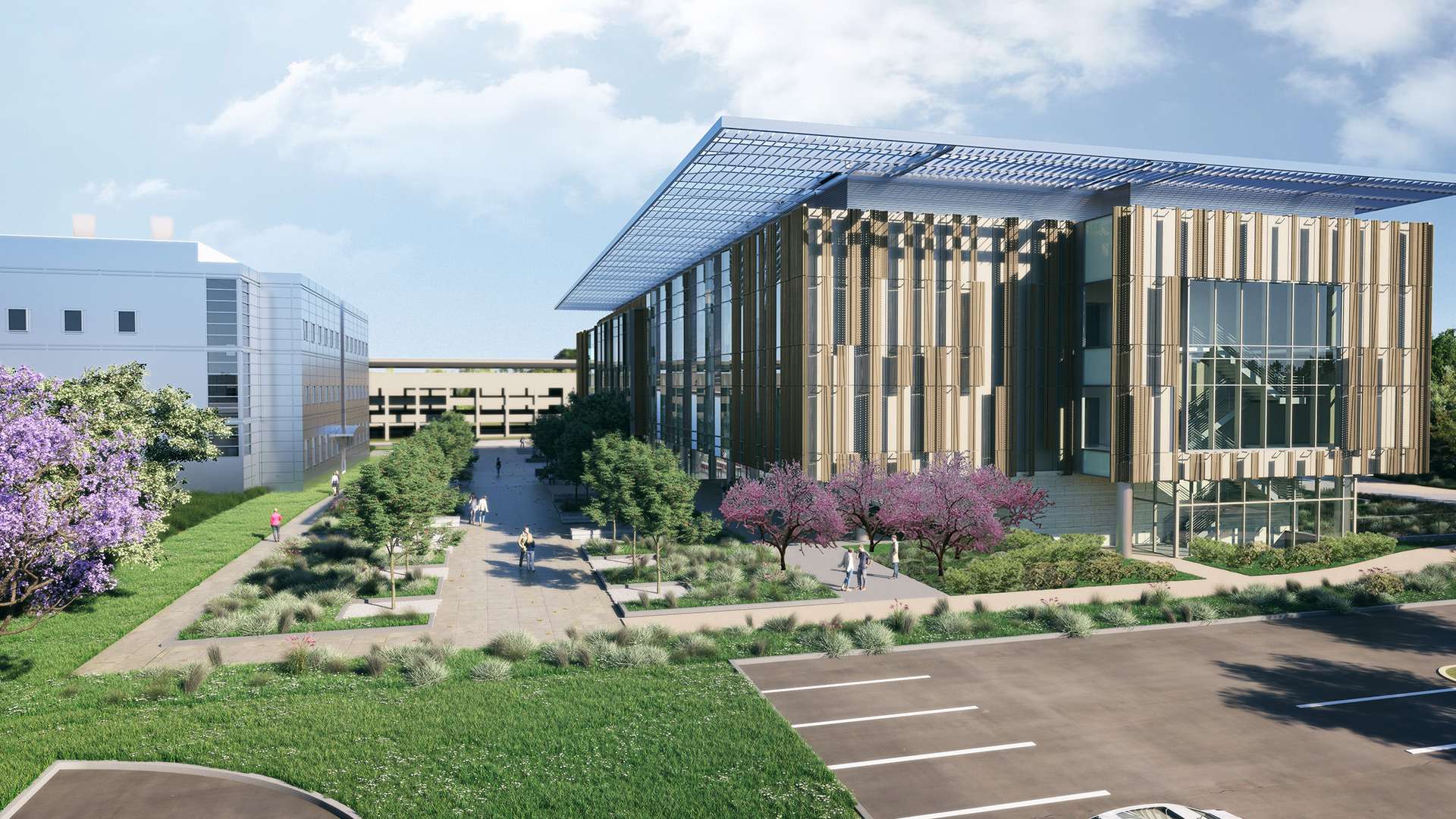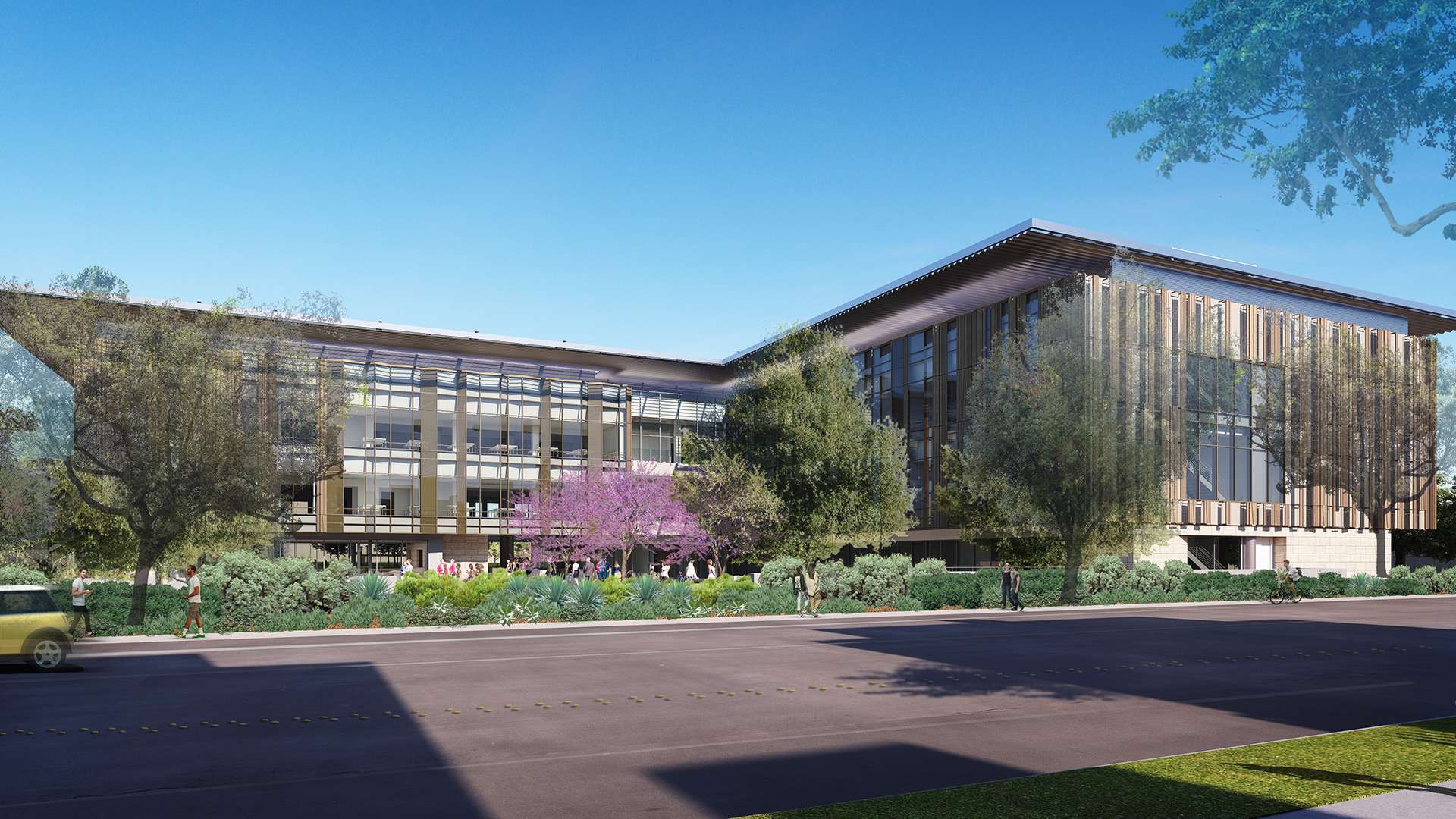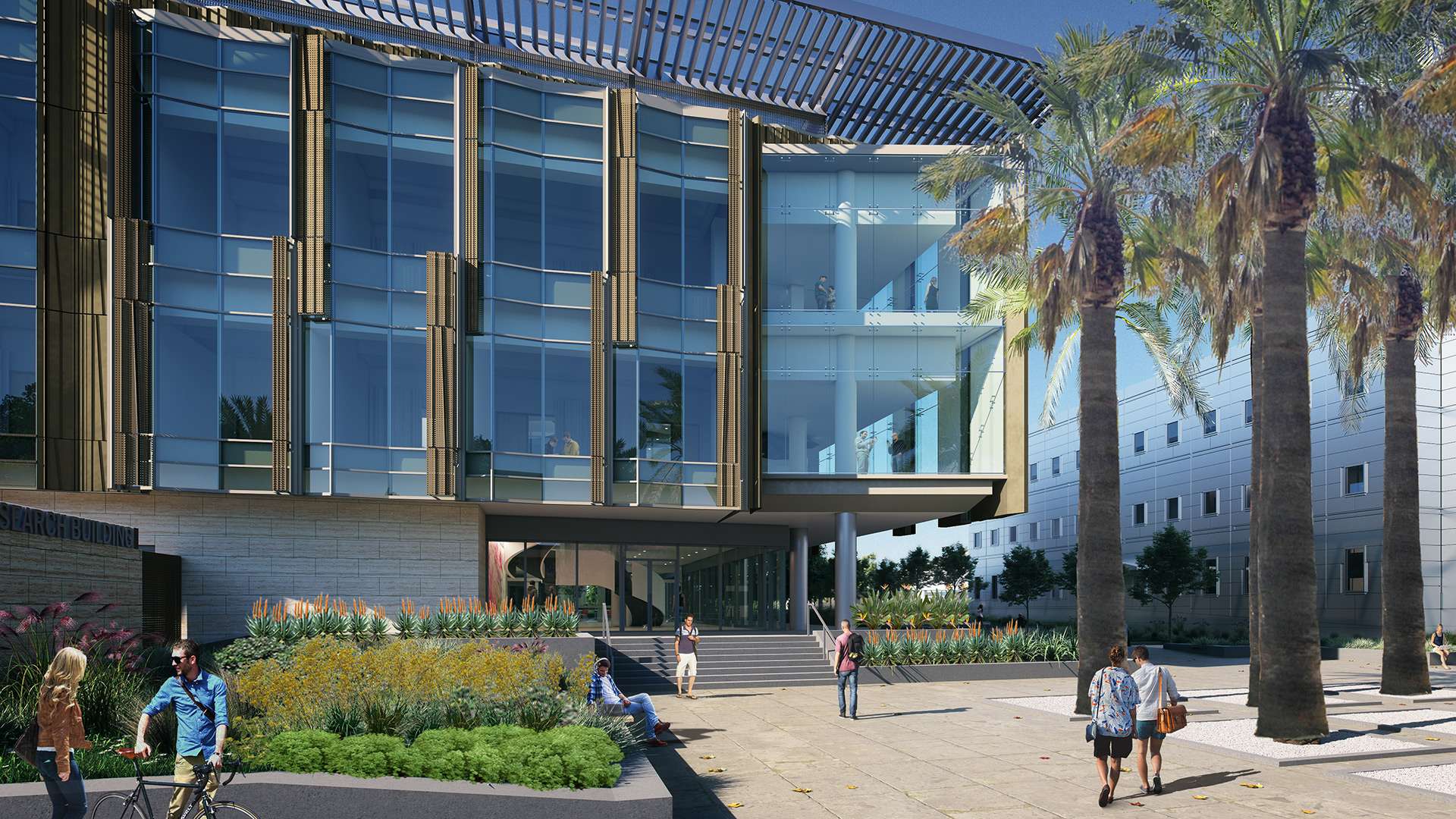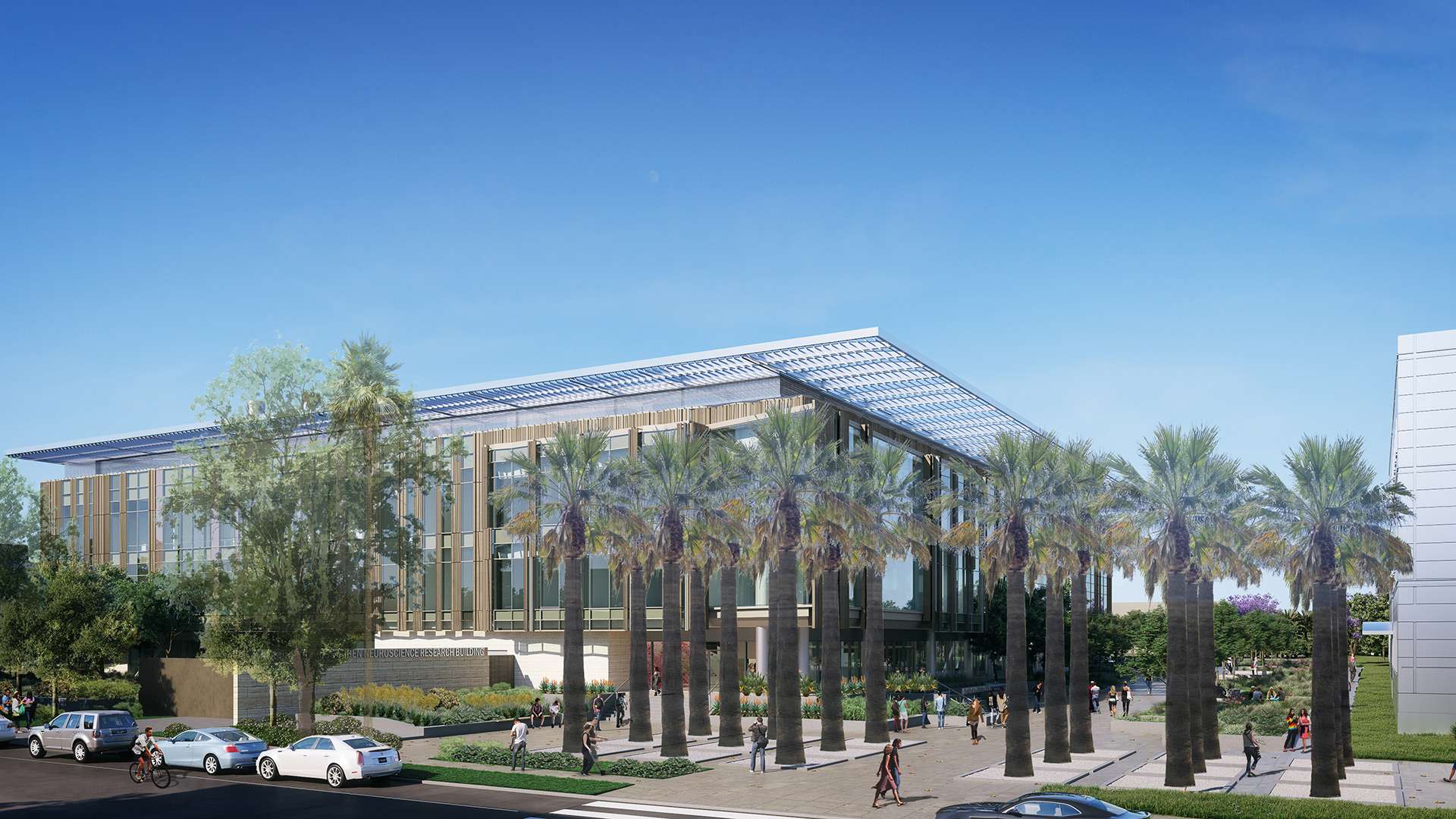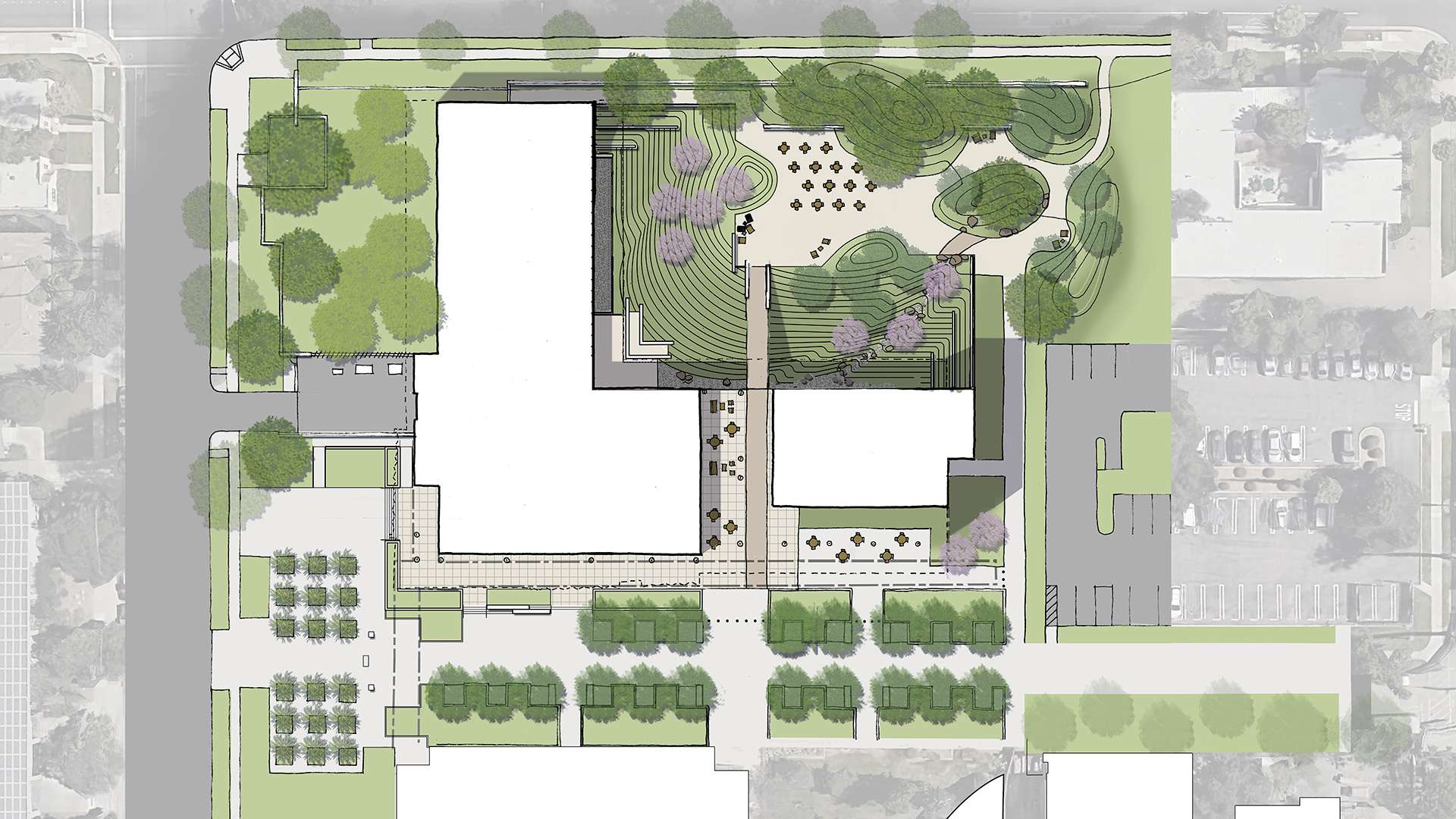 •
•
•
•
•
•
<
>
Caltech Chen Neuroscience Research Building
The new building will be a nexus for neuroscience research on campus. It will comprise of shared lab spaces and centralized areas that foster interaction and collaboration, amplifying and extending Caltech's long traditions in molecular, cellular, and systems neuroscience.
The building will incorporate adjacent courtyard spaces and extend the Moore Walk pathway from Wilson to Holliston Avenue, fulfilling one of the school's master plan objectives of completing an east-west thoroughfare. The theme of collaboration extends outside of building where park-like spaces promote casual interactions.
The neuroscience institute is expected to open fall of 2020.