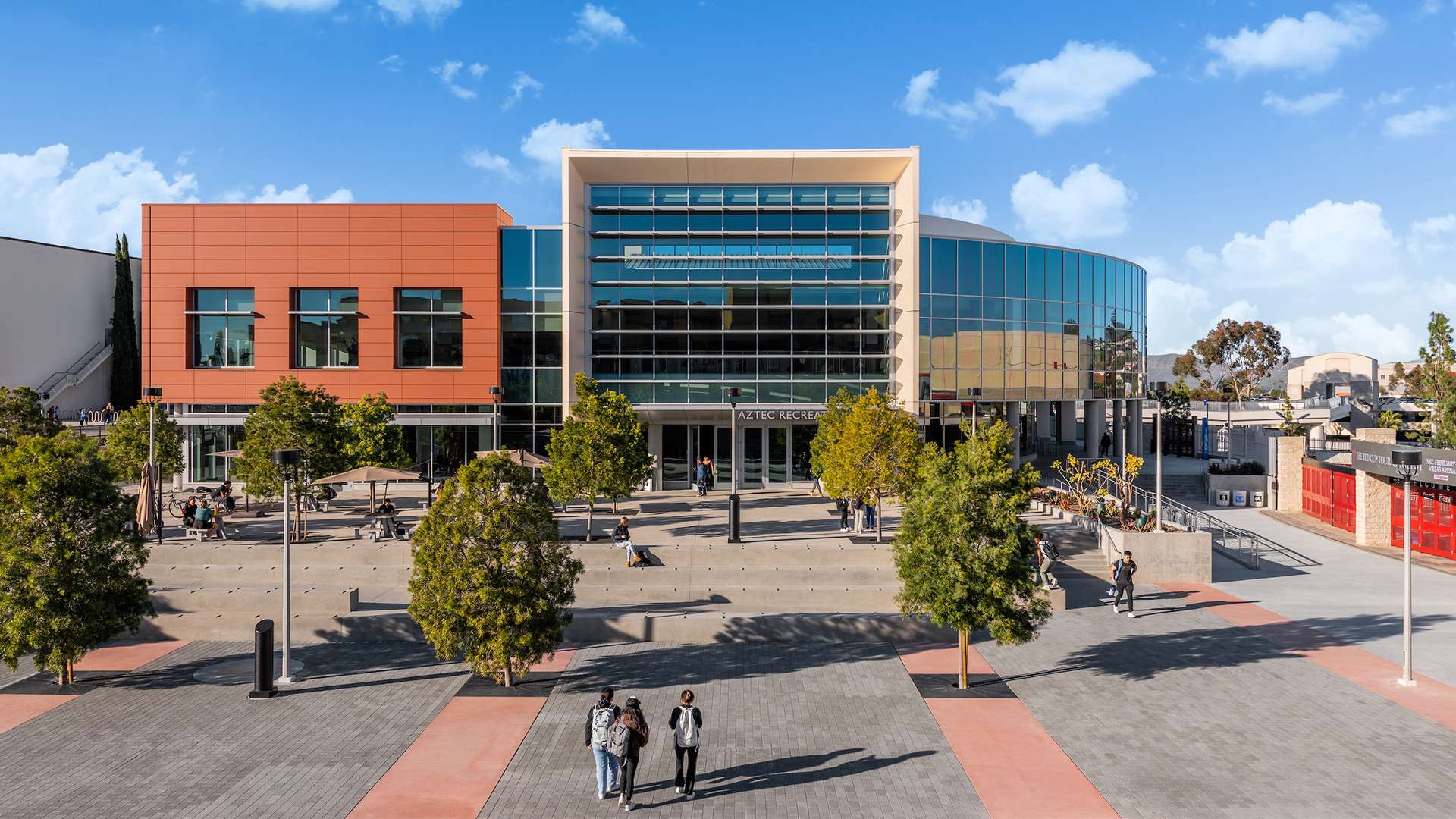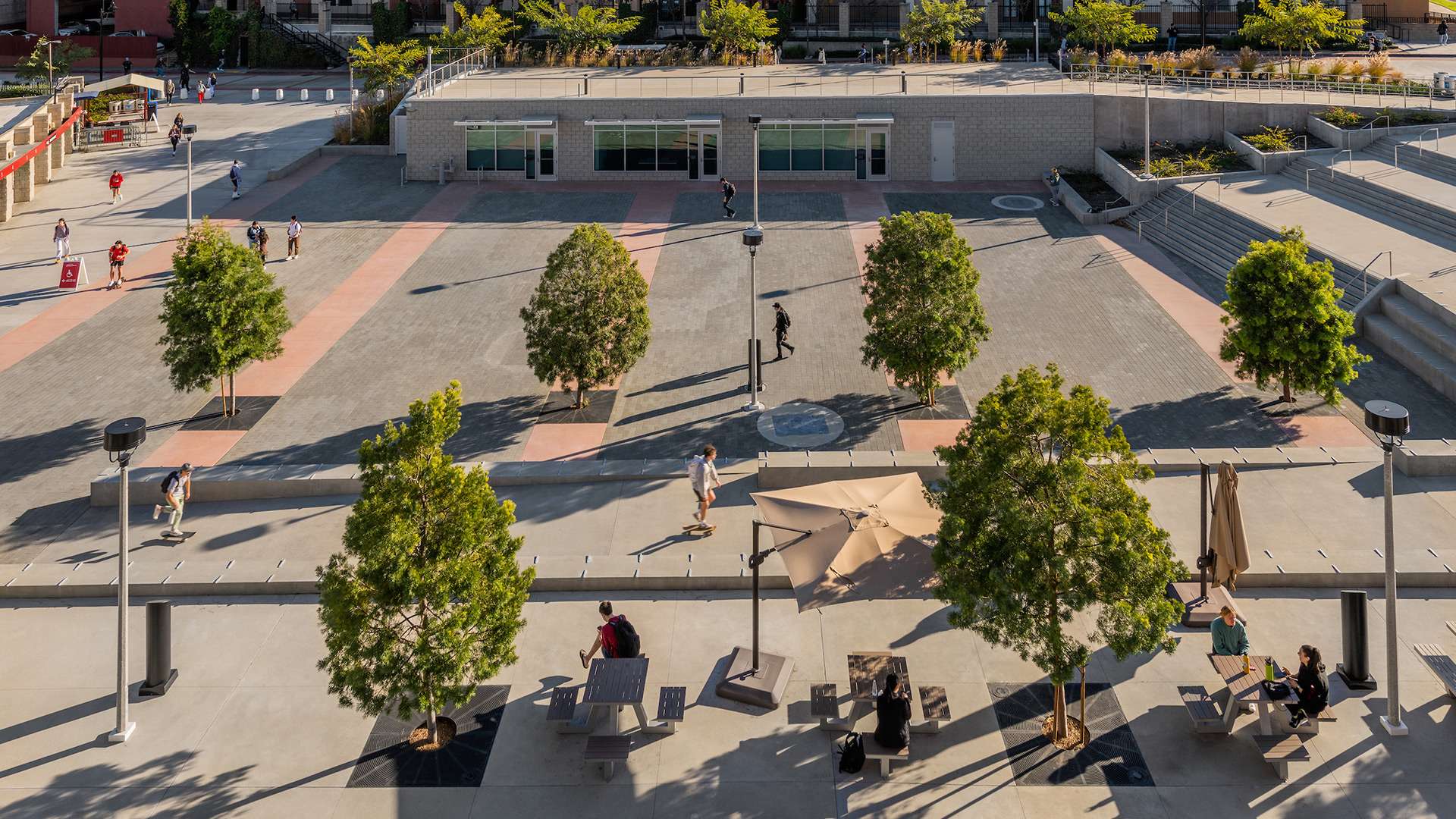 •
•
•
<
>
Size
138,000 SF of renovation and addition
Client
San Diego State University
Sustainability
LEED Platinum
Awards/Recognition
2023 NIRSA Outstanding Facilities Award
SDSU Aztec Recreation Center Expansion
The renovated and expanded ARC is a vital part of the campus, creating a student center for the west side. It has been designed to transcend expectations by appealing to the basic student needs for academic and social spaces, in addition to recreation facilities.
The ARC is organized around a climbing courtyard and a central spine called "The Canyon." This spine infuses the building with daylight and fresh air. Fitness programs surround the climbing courtyard. The courtyard is connected physically and visually to the Plaza by the
spine. Activity easily flows back and forth between the ARC and the Plaza, creating an important gathering space for the community.
The Plaza is just as dynamic and unique as the ARC. It is flexible, adaptable, and properly scaled for a variety of events. Bounded by the ARC, the classrooms and Viejas Arena, the reimagined Plaza is open, attractive, welcoming, and fosters connections between the ARC and its neighbors. This new "Outdoor Living Room" provides flexible multi-purpose space with several distinct zones that will serve the ARC, the Arena and other outdoor events. Functioning as an outdoor extension of the ARC activities, the Plaza also provides opportunities for circulation, queuing and special events and gathering at the Viejas Arena. The park-like setting can also be arranged with tents for food or merchandise and offers areas that can be sectioned off for fitness classes, seated events, pre-game or post-game VIP.
Sustainability
LEED Platinum
Awards/Recognition
2023 NIRSA Outstanding Facilities Award